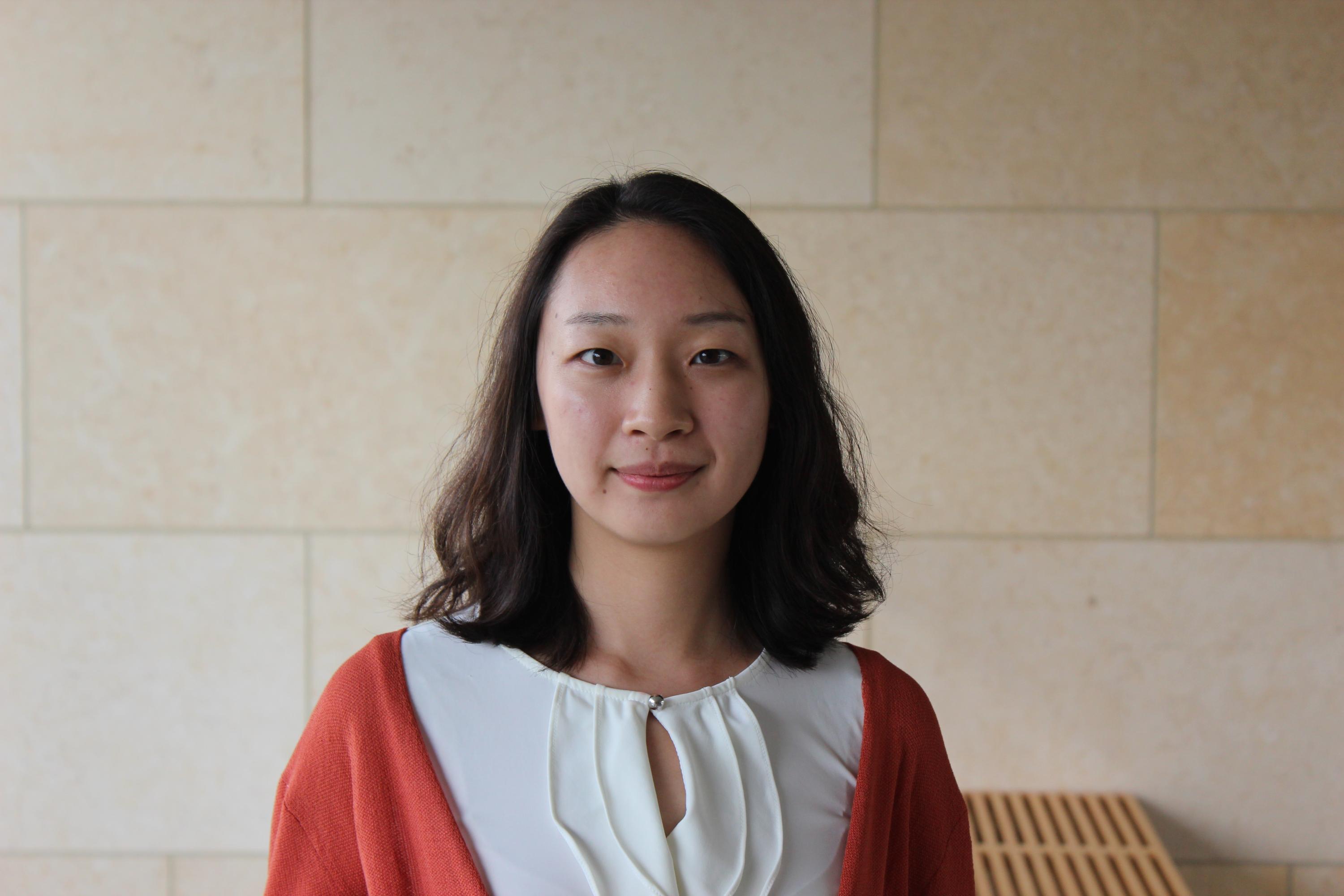 Yutong Guo Awarded 2022 Andrew J. Lockhart Postdoctoral Fellowship
December 16, 2022
By Ian Sargent
Yutong Guo (PhD ME '21), a postdoctoral fellow in the George W. Woodruff School of Mechanical Engineering, has been awarded the 2022 Andrew J. Lockhart Postdoctoral Fellowship. The one-year fellowship is given by the Focused Ultrasound Foundation and is designed for early-career researchers who could advance the development and clinical adoption of focused ultrasound in immuno-oncology. Yutong's research studies the impact ultrasound-actuated microbubble dynamics can have in the fight against brain diseases.
"This fellowship not only means that my work and research have been recognized but also supports me to continue working on the problem that I am passionate about in focused ultrasound cancer immunotherapy," Yutong said.
Focused ultrasound is a novel non-invasive and non-surgical procedure that utilizes focused beams of acoustic energy to target cells or tissues in the brain without harming the surrounding area. Yutong's research has already shown that microbubble-enhanced focused ultrasound can lead to a 15-fold higher tumor cell death when compared with nanoparticles delivered without the procedure.
"Despite progress, treating brain cancer is still particularly challenging," Guo said. "Patients with glioblastoma, the most aggressive type of brain cancer, have a median survival of only 15 months. This work that combines focused ultrasound with chimeric antigen receptor (CAR) T-cell therapy could ultimately provide new treatments for hard-to-treat cancers such as glioblastoma, where patients currently lack effective treatment options."
Originally from Beijing, China, Yutong received her bachelor's degree in mathematics at University College London and her Master of Science in mechanical engineering at Carnegie Mellon University. For the last six years, she's worked in the Ultrasound Biophysics and Bioengineering Lab (UB²L) at Georgia Tech, where she integrated computational modeling and quantitative imaging into her work. UB²L is led by Associate Professor Costas Arvanitis, who holds a joint appointment in the Woodruff School and in the Wallace H. Coulter Department of Biomedical Engineering. Yutong will begin working with Professor Katherine Ferrara at Stanford University as a postdoctoral fellow in January of 2023.
Based in Charlottesville, Virginia, The Focused Ultrasound Foundation was created in 2006 to help accelerate the development and adoption of focused ultrasound.