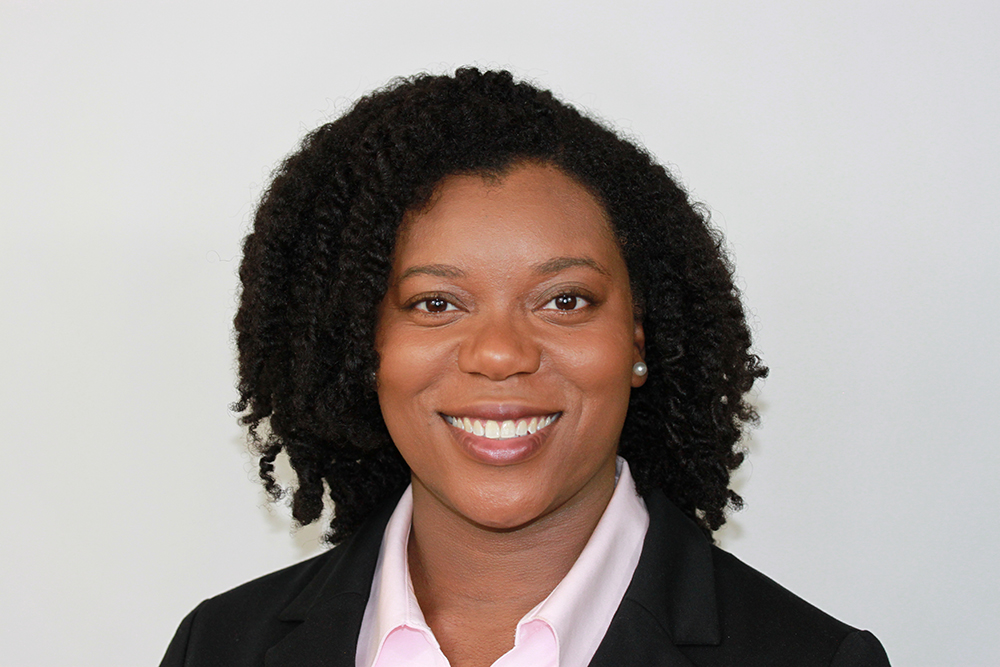 Woodruff School Student Elyssa Ferguson Awarded RBI Graduate Research Fellowship
March 15, 2023
By Ashley Ritchie
Elyssa Ferguson, a graduate student in the George W. Woodruff School of Mechanical Engineering, has been awarded a research fellowship from the Renewable Bioproducts Institute (RBI) at Georgia Tech.
Each year, RBI offers fellowships to students through faculty who have applied for and been awarded funding. Ferguson received the fellowship for her faculty-directed, interdisciplinary research project titled, "Carbon-Negative Building Materials based on Engineered Wood for Structural and Thermal Insulation Applications."
"It is a great honor to be selected as an RBI Fellow," said Ferguson. "I am very grateful for RBI and the affiliated organizations for enabling me to conduct research to help others and the environment."
Ferguson conducts research in the Water – Energy Research Lab (WERL) directed by Assistant Professor Akanksha Menon. As a member of the lab, she enjoys the collaborative environment, Menon's advising style, and the lab group's research goals.
"Upon meeting Dr. Menon and members of her lab group, I knew that joining WERL would allow me to contribute to impactful research that helps the environment and would help me gain further experience as a mechanical engineer," she said.
For Ferguson's interdisciplinary research project, she is working with Menon, Associate Chair for Faculty Development and Rae S. and Frank H. Neely Professor Kyriaki Kalaitzidou, and Joe F. Bozeman III, assistant professor in the School of Civil and Environmental Engineering, to address the emission of carbon dioxide from building materials. She is developing carbon-sequestering engineered wood composites to replace traditional carbon-intensive building materials like steel and concrete. Specifically, she is designing structural insulated panels (SIPs), which yield higher strength and insulating performance than traditional building materials.
"SIPs are typically manufactured using oriented strand boards (OSBs) comprised of wood chips bonded with carcinogenic adhesives (formaldehyde-based) and petroleum-derived insulation in their foam core. I am developing alternate bio-based adhesives for the OSB and natural fiber-based thermal insulation foam core that poses no health risks and sequesters carbon dioxide," she added.
As an RBI Fellow, Ferguson will also have the opportunity to enroll in Paper Science and Engineering (PSE) courses to help broaden her understanding of the science and technology involved in manufacturing products from biomass, as well as meet with representatives in industry and present at Georgia Tech RBI industry meetings.
"This connection to industry is invaluable as it helps me understand the current states of bioproduct-related industries and how I can help shape their futures," said Ferguson.
Ferguson is very appreciative of RBI for funding her research and making it possible for her to study and work at Georgia Tech.
"I would also like to thank everyone, including family, friends, teachers, professors, and mentors, who have supported me along my educational and professional journey," she said.
Outside of the classroom and lab, Ferguson is involved in the Georgia Tech Black Graduate Student Association and Women of Woodruff (WoW), a new organization committed to ensuring Woodruff School women students and faculty have the tools they need to thrive. She also enjoys art, especially photography, dancing, exploring new places, and trying new foods.
---
About the Renewable Bioproducts Institute
The mission of the Renewable Bioproducts Institute is to advance both science and engineering for the biorefining of forest and agricultural biomass by creating new bioproducts and biochemicals while enhancing the value of existing renewable products and significantly reducing the cost and resource requirements of those products and processes.