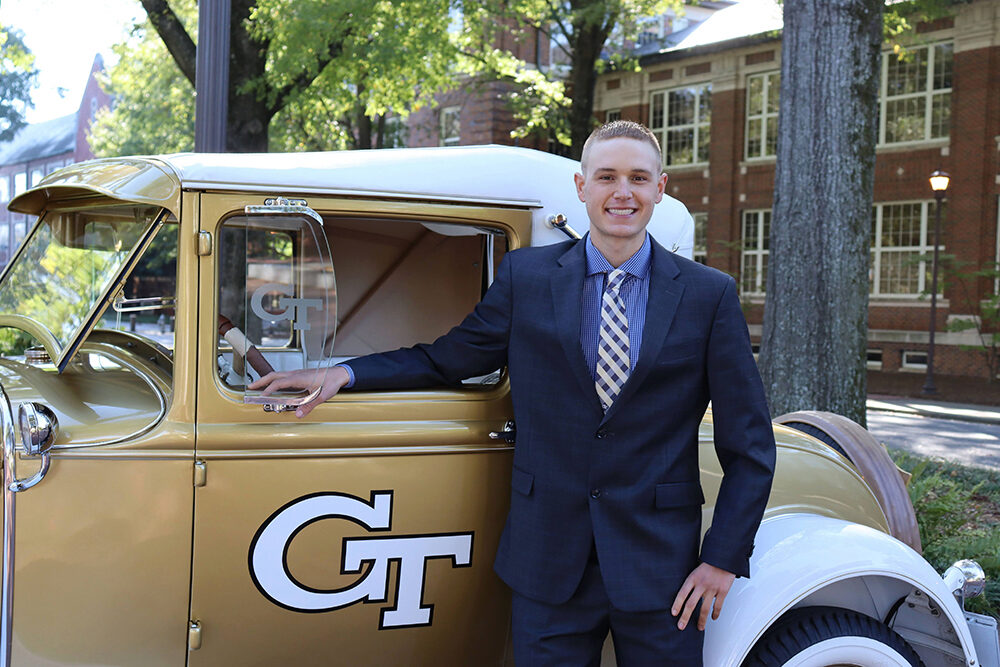 Woodruff School Ph.D. Student Named ARCS Scholar and Recipient of Global Impact Award
November 30, 2022
By Ian Sargent
Nathan Zavanelli, a Ph.D. student in the George W. Woodruff School of Mechanical Engineering, has been named an ARCS Scholar and recipient of the Imlay Foundation Global Impact Award for the upcoming 2022-2023 year. The Achievement Rewards for College Scientists (ARCS) Foundation will provide Zavanelli with funding to support his research in wearable electronic sensors.
Zavanelli, who is also a National Science Foundation (NSF) Graduate Research Fellow, works with the Bio-Interfaced Translational Nanoengineering Group under the direction of Associate Professor and Woodruff Faculty Fellow W. Hong Yeo.
"I would like to sincerely thank the ARCS Foundation for this fellowship and the recognition it brings to what I believe is crucial research," Zavanelli said. "I am also deeply appreciative of my advisor Dr. Woon-Hong Yeo for his mentorship, and guidance, the George W. Woodruff School of Mechanical Engineering community for its continuous support, and the Imlay Foundation for sponsoring my ARCS fellowship award."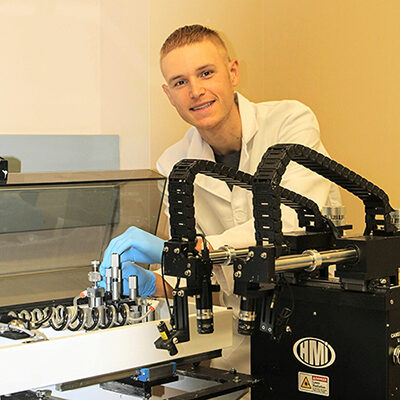 Zavanelli earned his undergraduate degree in electrical engineering at Georgia Tech and is currently a justice on the Graduate Judiciary Cabinet and is President and Captain of the Triathlon Club. He has an extensive body of work that includes two patents and publications in the journals ACS Omega, Science Advances, and Advanced Healthcare Materials. His area of focus is skin-like wearable electronics and sensors that seamlessly integrate with the human body. These devices can provide hospital quality monitoring and diagnostics in a minimally obtrusive platform, improving diagnostic methods and technology that in some cases haven't seen a change in many decades.
The technology that Zavanelli is helping develop can also play an important role in providing affordable medical treatment where it's needed most.
"Most medical research benefits only the most advantaged," Zavanelli said. "My work is targeted specifically to the unique needs of marginalized communities, providing advanced diagnostic solutions to tackle some of the most pressing medical diagnostics challenges, both here in the United States and around the world."
Zavanelli plans to continue his research after completing his doctoral program with the eventual goal of bringing his devices to market.
ARCS Scholar Awards recognize outstanding doctoral students who show exceptional promise of making a significant contribution to the advancement of science and technology. Since 1992, Georgia Tech's ARCS Scholars have been the recipients of more than $2 million from the ARCS Atlanta Chapter.