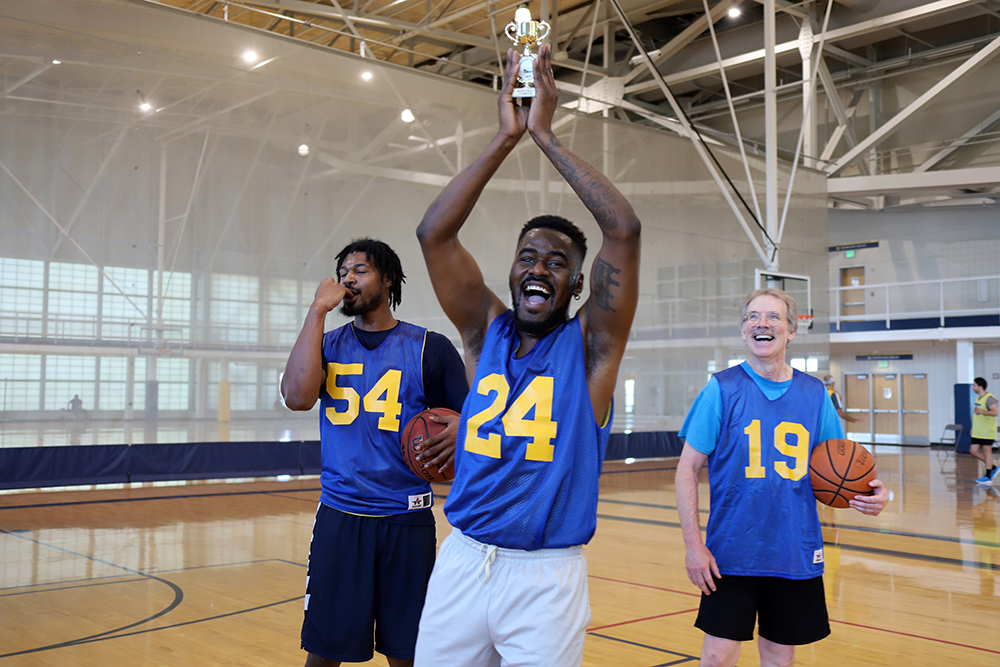 Woodruff Games Return for Second Year
August 23, 2023
By Chloe Arrington
Members of the George W. Woodruff School of Mechanical Engineering community celebrated and bid farewell to the summer with the Second Annual Woodruff Games, held August 18 on the Georgia Tech campus. The friendly competition returned by popular demand after a successful inaugural event in 2022.
This year, along with Woodruff School staff and faculty, postdocs and graduate students had the opportunity to compete in the games. A total of 16 staff and faculty teams and another 12 postdoc and graduate student teams signed up to participate. Several different events were offered including basketball, kickball, volleyball, soccer, and a 4x200 meter relay.
An invitation was also extended to those in the H. Milton Stewart School of Industrial and Systems Engineering (ISyE) and they participated in both volleyball and soccer.
The idea of the Woodruff Games came from Kyriaki Kalaitzidou, Associate Chair for Faculty Development and Rae S. and Frank H. Neely Professor in the Woodruff School.
"We are distributed through 19 buildings and counting, and it's always about business," said Kalaitzidou. "I started thinking about the wellbeing of the community and what fun activities we could do as a group that do not require a special set of skills, are affordable, sustainable, and can bring together such a diverse community."
Cultivating well-being is a key focus area for Georgia Tech, and the Woodruff School is continuously looking for new and innovative ways to meet one of its goals from the strategic plan, developing and sustaining an inclusive learning and working environment to foster a sense of belonging for all members of the community.
Kalaitzidou noted making time for moments and events like the Woodruff Games is important for overall wellbeing, mental health, and community building. "Some participants said that they have never had so much fun during their time at Georgia Tech. Some think the games should be held once a semester, and we even had a cheer squad this year. People came out just to cheer on their colleagues."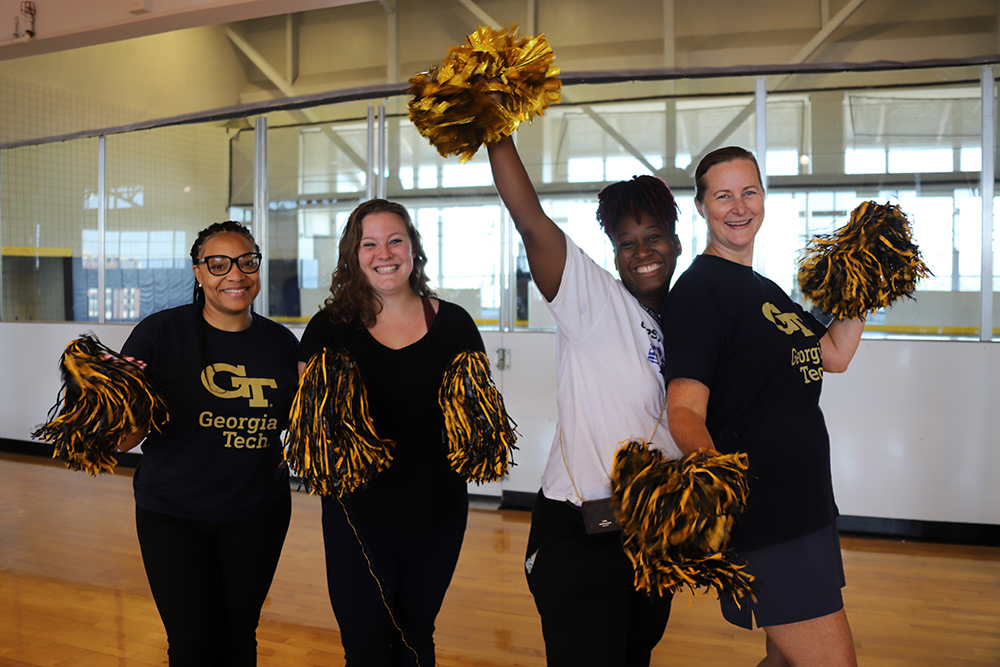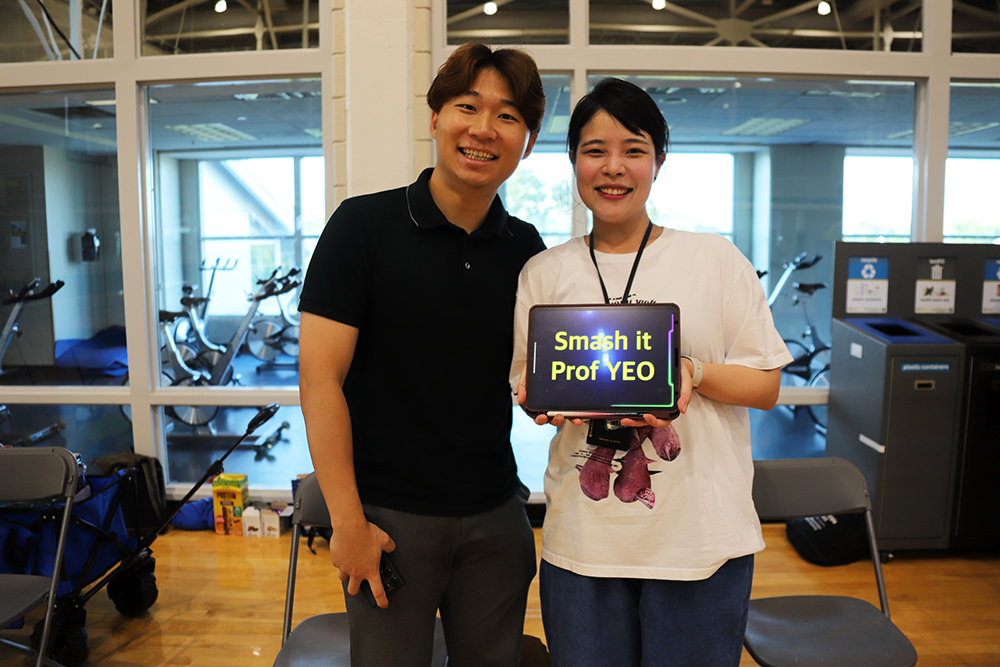 Relay team 'Quick MEs' became the first team to achieve back-to-back wins in their event and are already planning to go for a third at the next games. Team member Mack Curtis, who serves as an academic assistant II, says he was spoiled with great teams throughout the games, winning four of the five championships at stake. However, the fifth title is far from forgotten.
"I'm planning revenge on the ISyE guys. They showed up and handed us quite a defeat in volleyball," said Curtis with a laugh. "I'm eagerly anticipating the rematch!"
Curtis also agrees wholeheartedly with Kalaitzidou that the community-building opportunity the games offer is incredibly important.
"These events offer a chance to connect with and participate alongside faculty and staff members I might not have interacted with before. Engaging in spirited competition together, whether as teammates or opponents, creates a bond. Subsequently, we share laughter over our performances and use the moments to foster deeper connections, gradually getting to know each other better," he said.
Assistant Professor Emily Sanders also returned this year, participating in four of the five sporting events. "The Woodruff Games are so much fun! I love getting to know my Woodruff friends in a new context, even if I can barely walk all weekend afterward!" she remarked. 
All five games, and official cheer squads, will return for 2024, with current champions eager to defend their titles.