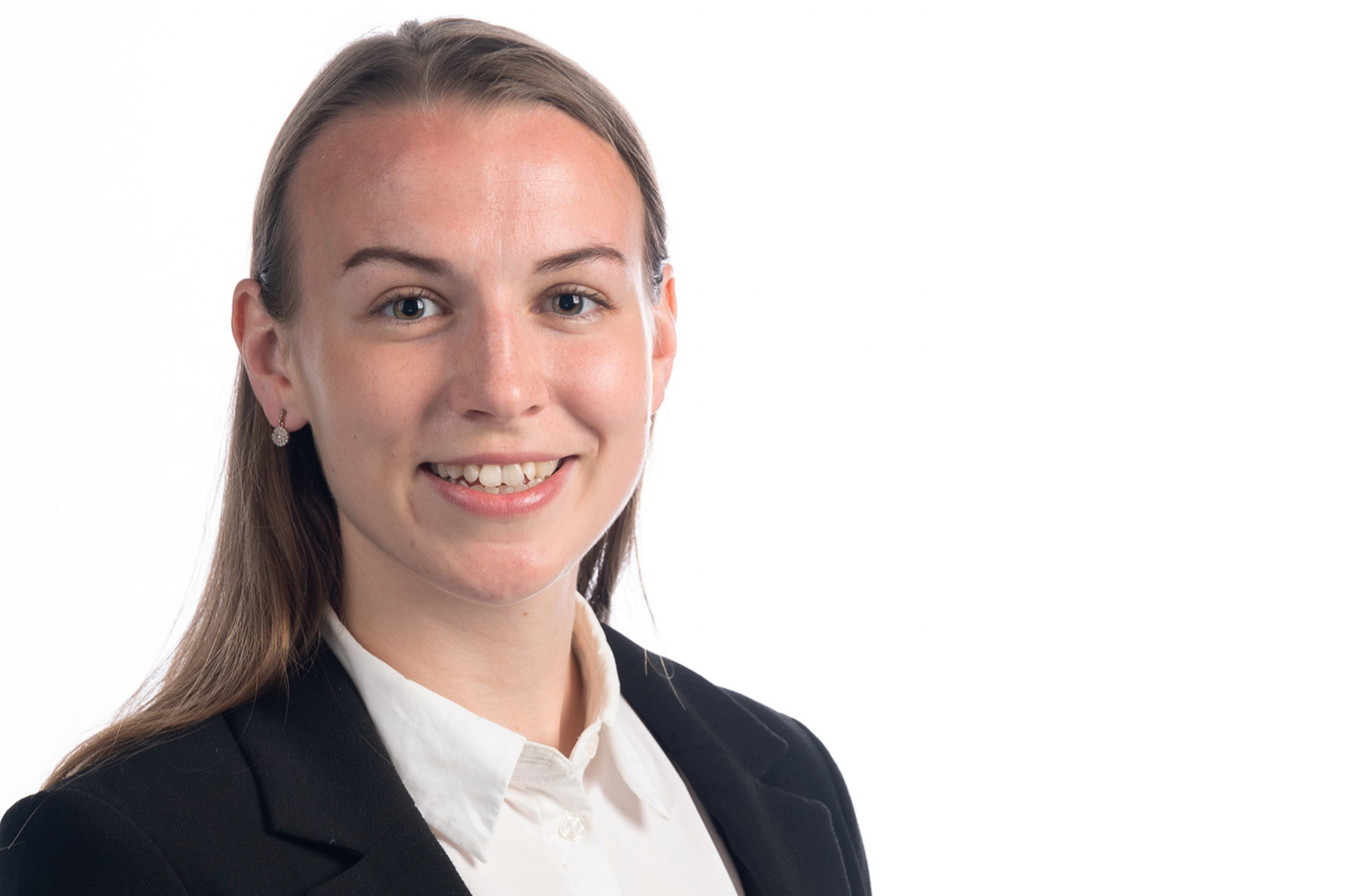 Ph.D. Student Allannah Duffy Chosen for the 2023 Class of BBISS Graduate Fellows
August 23, 2023
Allannah Duffy, Ph.D. student in the George W. Woodruff School of Mechanical Engineering, has been selected to join the third class of Brook Byers Institute for Sustainable Systems (BBISS) Graduate Fellows. The BBISS Graduate Fellows Program will provide Duffy and four other graduate students with enhanced training in sustainability, team science, and leadership in addition to their usual programs of study.
Each two-year fellowship is funded by a generous gift from Brook and Shawn Byers and is additionally guided by a Faculty Advisory Board. The students apply their skills and talents, working directly with their peers, faculty, and external partners on long-term, large team, sustainability-relevant projects. They are also afforded opportunities to organize and host seminar series, develop their professional networks, publish papers and draft proposals, and develop additional skills critical to their professional success and future careers leading research teams.
Duffy's research focuses on waste heat recovery and water conservation. She is currently developing a system for seasonal thermal energy storage using absorption with upgraded heat delivery for residential and industrial end uses. The system aims to offset the imbalance that exists between energy supply and demand. She is also developing techniques to reuse and reduce energy and water consumption in the highly energy-intensive Aluminum casting industry. Duffy has worked as a summer research intern for the Electricity Supply Board in Ireland to design a district heating system for citizens in fuel poverty.
Duffy earned a Bachelor of Engineering in Mechanical Engineering from University College Dublin, Ireland in 2022 where she graduated first in her class. She is advised by Hightower Chair in Engineering and Professor Srinivas Garimella.
The complete 2023 class of Brook Byers Institute for Sustainable Systems Graduate Fellows are:
Aminat A. Ambelorun - Ph.D. student, School of Earth and Atmospheric Sciences, College of Sciences
Min-kyeong (Min) Cha - Ph.D. student, School of Public Policy, Ivan Allen College of Liberal Arts
Allannah Duffy - Ph.D. student, George W. Woodruff School of Mechanical Engineering, College of Engineering
Eric Greenlee, Ph.D. student, School of Computer Science, College of Computing
Spenser Wipperfurth, Ph.D. student, Ocean Science and Engineering, organized by the Schools of Biology, Civil and Environmental Engineering, and Earth and Atmospheric Sciences, MBA, Scheller College of Business
Additional information about the BBISS Graduate Fellows Program, and about the third class of BBISS Graduate Fellows is available at https://research.gatech.edu/sustainability/grad-fellows-program.
---