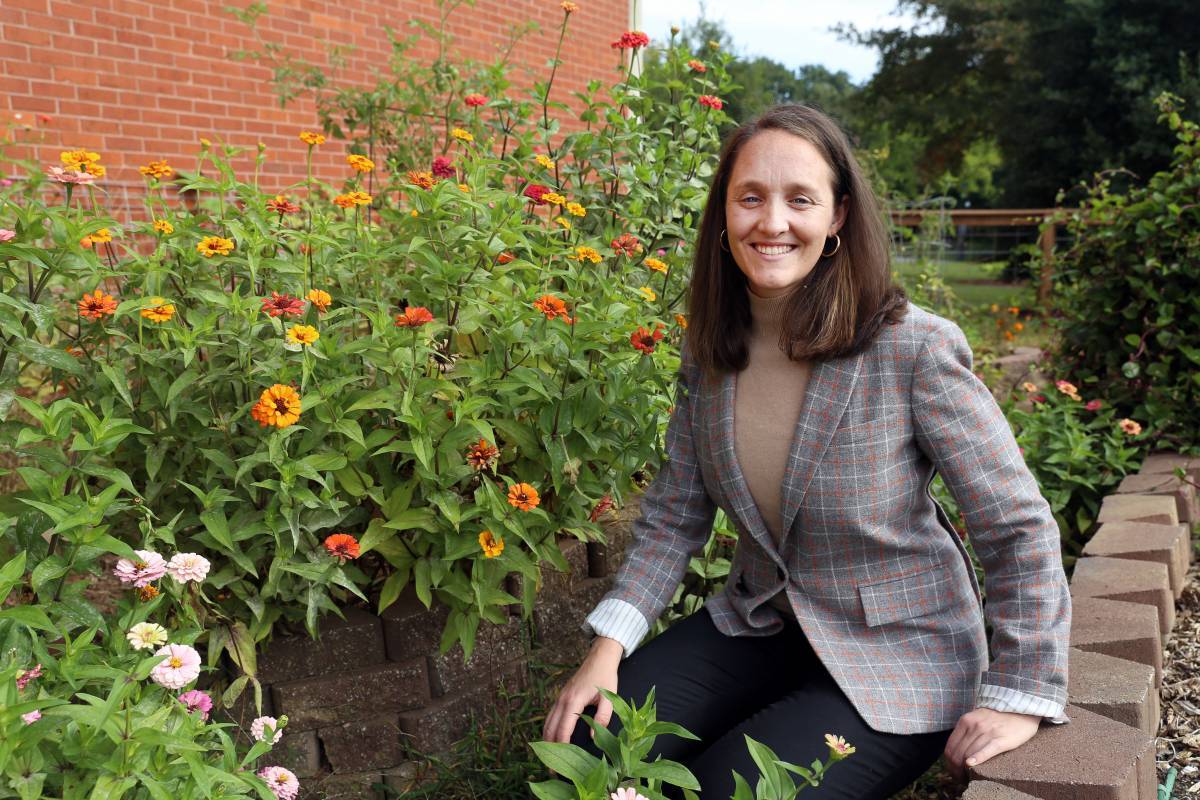 IMat Initiative Lead Q&A: Marta Hatzell
February 23, 2023
By Laurie Haigh
Marta Hatzell, associate professor in the George W. Woodruff School of Mechanical Engineering, leads the Materials and Interfaces for Catalysis and Separations research initiative for the Institute for Materials at Georgia Tech. In this role, she works to bring together faculty who are working on materials-related issues aimed at decarbonizing industrial separations and catalysis, identifying the bottlenecks for new materials, and assessing their long-term impacts. Hatzell also leads the Industrial Decarbonization and Clean Catalysis initiative in the Strategic Energy Institute.
In this brief Q&A, Hatzell discusses her research focus, how it relates to materials research, and the global impact of this initiative.
 
What is your field of expertise and at what point in your life did you first become interested in this area?
My field of research focuses on electrochemical materials for separations and catalysis. As an undergraduate I became very interested in the energy transition. At that point in time, it was clear that there was a need to move to a more electrified power and transportation sector, but it was unclear how to address decarbonization in the industrial sector. That is when I became interested in electrochemistry, electrochemical materials, and electrochemical engineering, as these skill sets seemed crucial to the energy transition. I've been working in this area ever since! At Georgia Tech, my group is interested in decarbonizing hard-to-abate industries like chemical manufacturing, electrofuels, desalination, and industrial separations. 
 
What questions or challenges sparked your current materials research?
With all the new technologies and processes being designed around electrochemistry, there are so many open questions about what materials can be used for separations and catalysis. Materials for modern-day industrial separations and catalysis have been largely optimized. However, as we move toward new electrified technologies, we can rethink how we design materials and systems. 
 
Why is your initiative important to the development of Georgia Tech's Materials research strategy?
Decarbonizing chemical manufacturing is incredibly important for the globe to meet Net Zero carbon emissions and mitigate issues related to climate change. And, at the heart of this transition is the discovery and design of new materials. We need materials that have high activity and selectivity, are durable, and are cost-effective in order to implement these new processes in the industrial sector.
 
What are the broader global and social benefits of the research you and your team conduct?
We work on a number of catalytic and separations-based processes. One in particular that has global and societal benefits is the synthesis of ammonia for synthetic fertilizers. Today, half of the world's population depends on synthetic fertilizers, and nearly 100% of these fertilizers are made using one catalytic process. Unfortunately, this current process emits a significant amount of CO2, and therefore we are looking at electrified catalytic processes which can decrease or eliminate this carbon footprint. 
 
What are your plans for engaging a wider GT faculty pool with IMat research?
With so many talented researchers on campus, we are always looking for new ways to bring faculty together to engage in larger efforts. Thus, our primary plans focus on efforts that bring faculty together. We are currently in the process of planning workshops and seminars to bring together faculty who have interests in catalysis and reaction engineering.