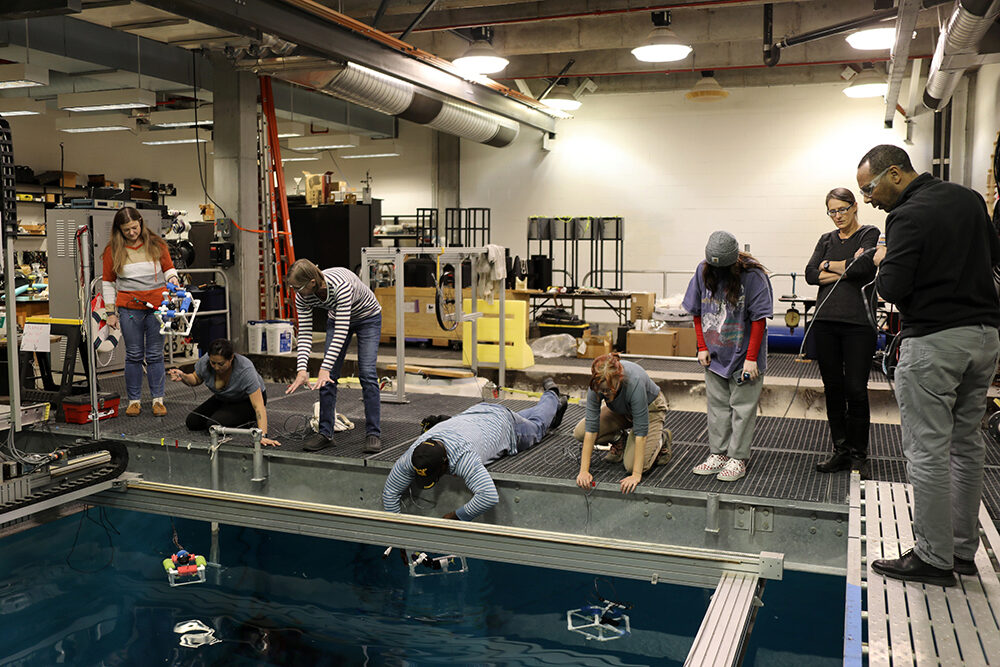 Acoustic Water Tank Laboratory and CEISMC Host Underwater Robotics Training, Expand Access to STEM Education
December 20, 2022
By Ashley Ritchie
The George W. Woodruff School of Mechanical Engineering's Acoustic Water Tank Laboratory and the Center for Education Integrating Science, Mathematics and Computing (CEISMC) recently partnered with the National Oceanic and Atmospheric Administration's (NOAA) Gray's Reef National Marine Sanctuary Foundation to host a professional development underwater robotics training in an effort to expand access to STEM education. The workshop was held November 19-20, 2022, at the Georgia Institute of Technology.
The marine technology educator workshop aims to provide teachers across the country with the skills and experiences they need to incorporate marine technology and engineering topics into their classrooms.
"We are always looking to partner with stakeholders to further engage the community," said CEISMC Program Director for Campus and Community Coordination Heidi Turcotte, who manages K-12 outreach for Georgia Tech. "This workshop allowed us to also collaborate with the Georgia Tech research community to help expand access and amplify impact."
CEISMC is a unit within the Office of the Provost at Georgia Tech and serves as the primary connection point between Georgia Tech faculty and students and the preK-12 STEM education community through its K-12 student enrichment activities and teacher professional development experiences, most often derived from innovative curricula developed by CEISMC researchers in collaboration with other Georgia Tech academic and research units. Annually, CEISMC programs impact more than 62,000 students and 3,500 teachers in over 99 school districts throughout the state of Georgia.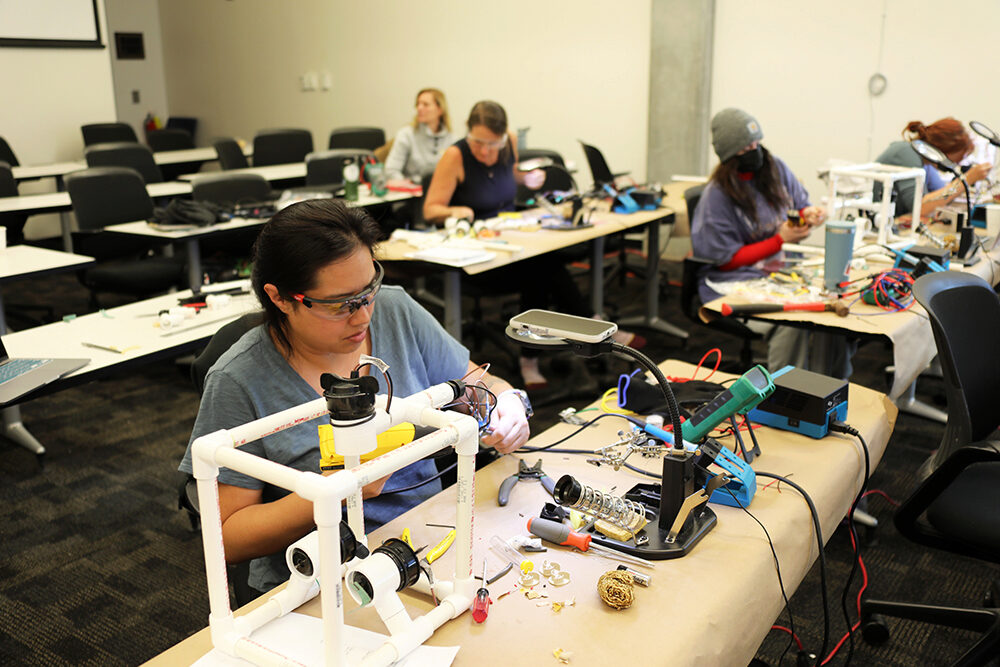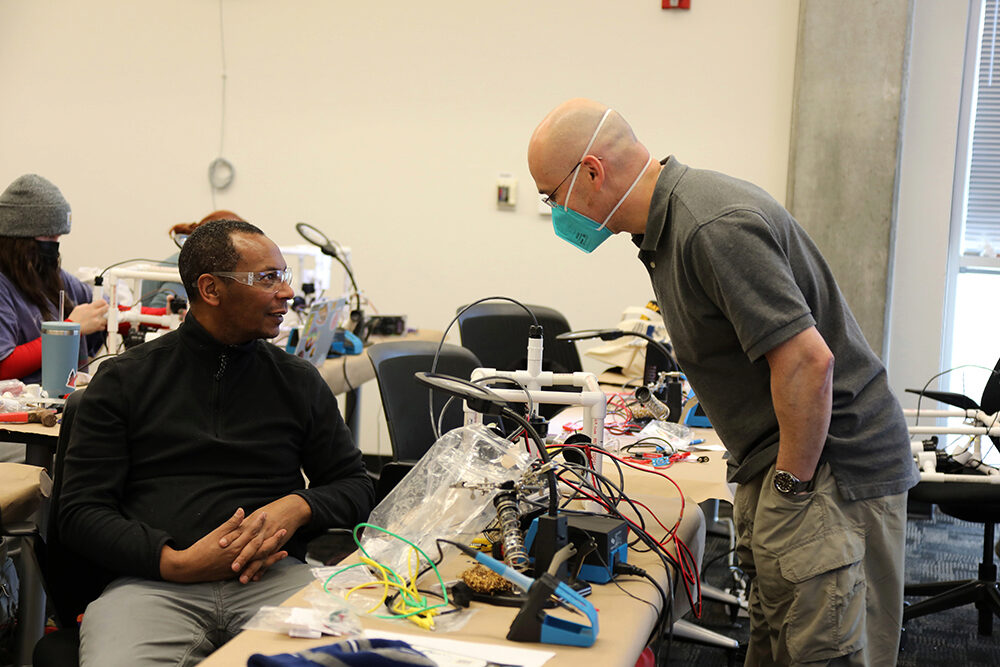 Jody Patterson, Chapter Director of Gray's Reef National Marine Sanctuary Foundation, kicked off the two-day training with an in-depth review of simple circuits, switches, and soldering of electrical component parts and circuit boards. Each participant then built a submersible remotely operated vehicle (ROV) and tested it in the Acoustic Water Tank, a 40' long, 21' wide, and 24' deep tank located in the Love Building on the Georgia Tech campus, on the final day of the workshop.
The Acoustic Water Tank Laboratory is directed by Professor Karim Sabra. The facility is primarily used for underwater acoustic measurements; its main features include a computer-controlled 4-axis positioner and a 3-ton crane, as well as a variety of hydrophones and acoustic sources.
"The ROV building workshop gave us the opportunity to diversify our activities and use the water tank for educational purposes, a key part of the Acoustic Water Tank's mission," said François Guillot, senior research engineer in the Woodruff School, who was on hand to assist with the test piloting.

Participants left the workshop with the knowledge to help prepare student teams for the Gray's Reef Southeast MATE ROV Competition. They also received ROV kits for their students, courtesy of a grant from the Honda USA Foundation.
LTC David T. London, a participant who traveled from Savannah, GA for the training, enjoyed his time at Georgia Tech and thought the workshop was engaging and useful.
"I am looking forward to bringing STEM education to my students in the Groves High School Army JROTC program," he said. 
Gray's Reef National Marine Sanctuary Foundation is a local non-profit partner for NOAA's Gray's Reef National Marine Sanctuary and is its chief advocate. The National Marine Sanctuary Foundation provides connections to this remote sanctuary with a local chapter that supports community engagement.