Manufacturing the Best at the Montgomery Machining Mall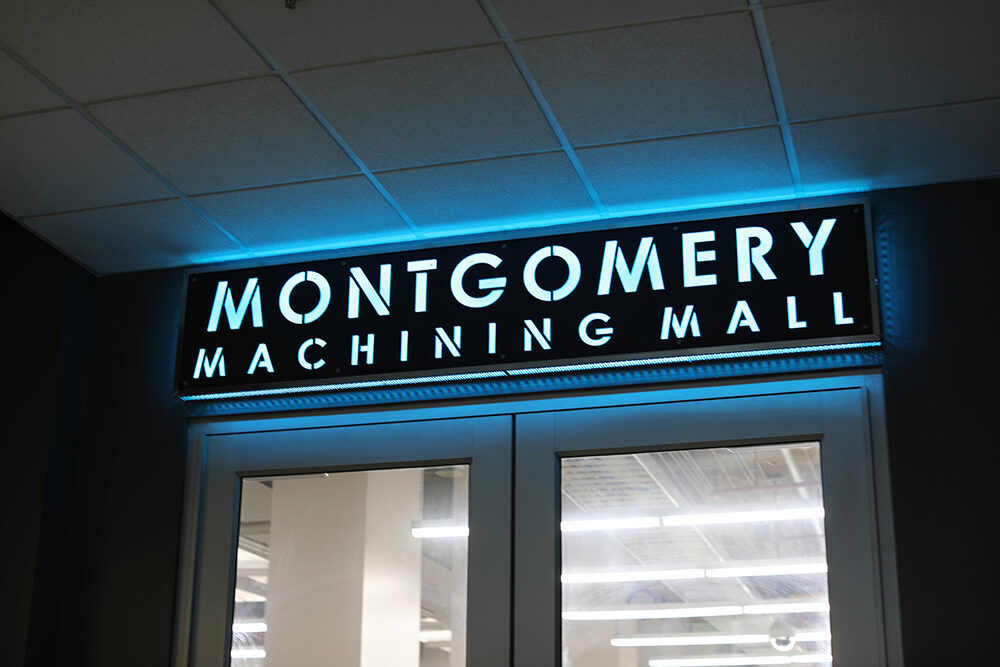 The
Montgomery Machining Mall
(MMM) in the Woodruff School of Mechanical Engineering (ME) is the largest machining facility at Georgia Tech. Since it opened in 2016, it has served as a space for students and faculty to manufacture some of the best prototypes, frequently for research or the Capstone Senior Design Expo.
The machining mall supports academic and research projects for ME, the School of Electrical and Computer Engineering (ECE), the School of Materials Science and Engineering (MSE), and the College of Sciences at Georgia Tech. MMM employees maintain a professional learning space with a focus on safety. They offer training each semester to students and faculty who want to utilize machine tools inside the mall.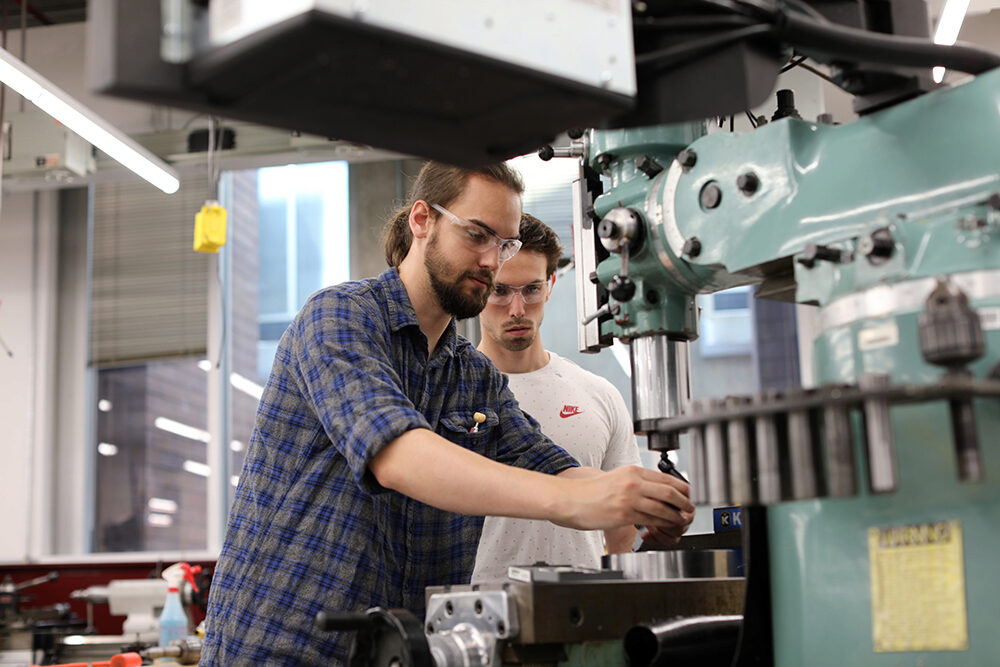 In the MMM, users can work with over 30 machines including: 
8 vertical mills with Proto-Trak 2 Axis CNC control
7 toolroom lathes with DRO
2 Okuma Genos L250 2 axis CNC lathe 
1 Okuma Spaceturn 3 axis CNC lathe
1 Romi 2 axis CNC lathe
1 Proto-Trak 2 axis CNC lathe
1 Okuma Millac 3 axis CNC mill
1 EMCO E350 3 axis CNC mill
1 Hardinge V480 3 axis CNC mill
1 Proto-Trak 3 axis CNC mill
1 Starrett HB 400 optical comparator
1 Zeiss CMM
1 Clasuing surface grinder
1 Marvel vertical band saw
1 Do-All vertical band saw
1 Willis radial arm drill press
1 Accutex  ZNC sinker EDM
1 Accutex 5 axis wire EDM
1 Rockwell Drill Press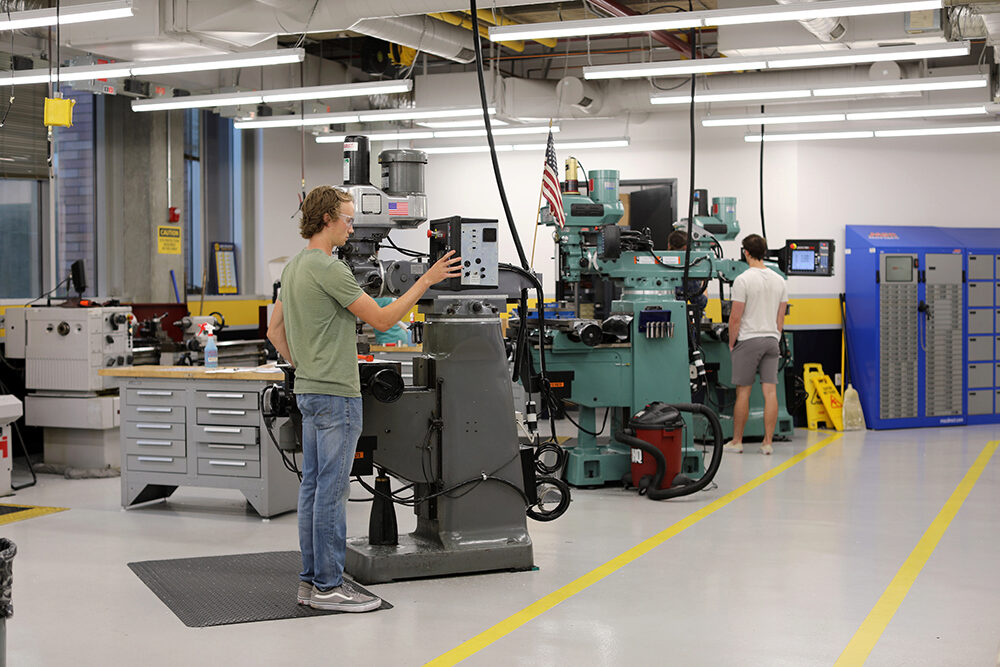 So, how do some of these machines work? Let's explore. 
A horizontal lathe is a machine tool used to remove material by turning, threading, knurling, or drilling a work piece. With a horizontal lathe, users create mostly round objects such as shafts, couplings, and wheel hubs.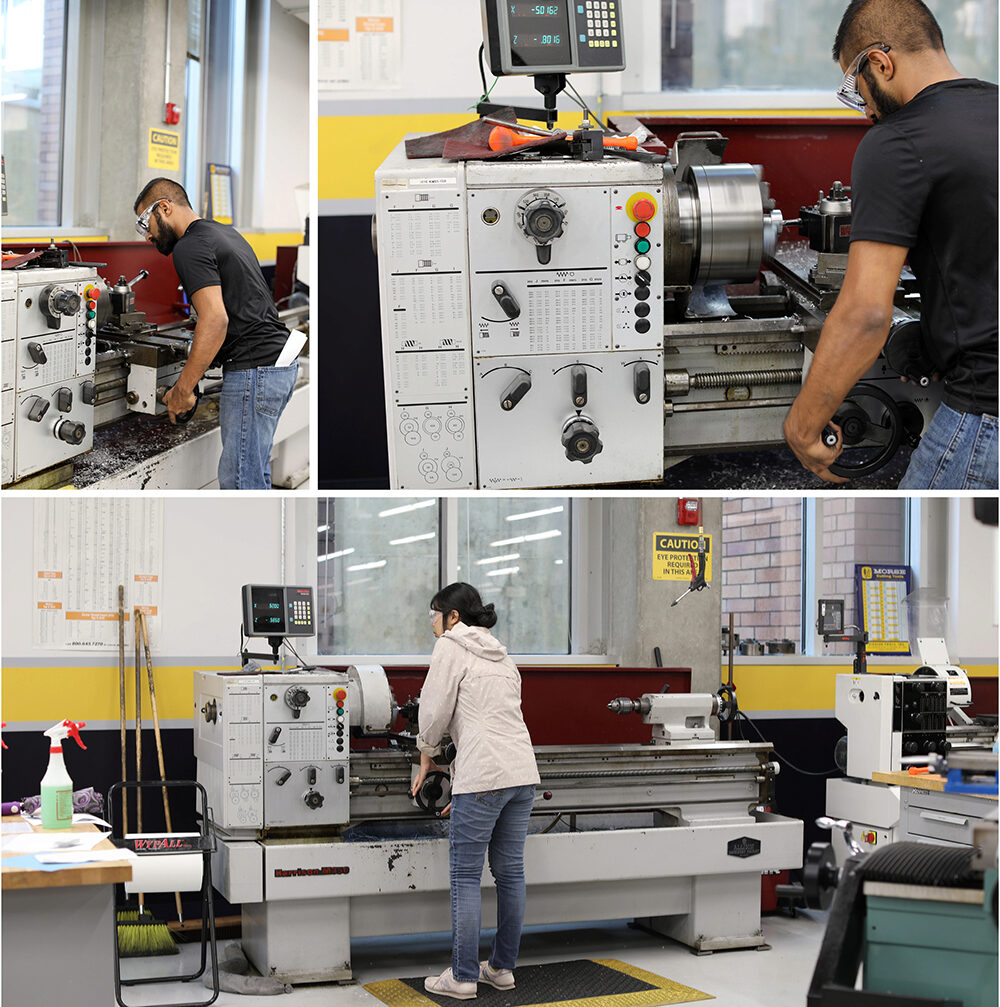 A vertical milling machine creates parts by removing material from a work piece via cutting, boring or drilling. The machine uses a rotating tool called a milling cutter, which can vary in form and size, to cut in different angles and move along different axes. Users can create parts supporting many types of industries. The vertical milling machine produces mostly flat work pieces of varying materials.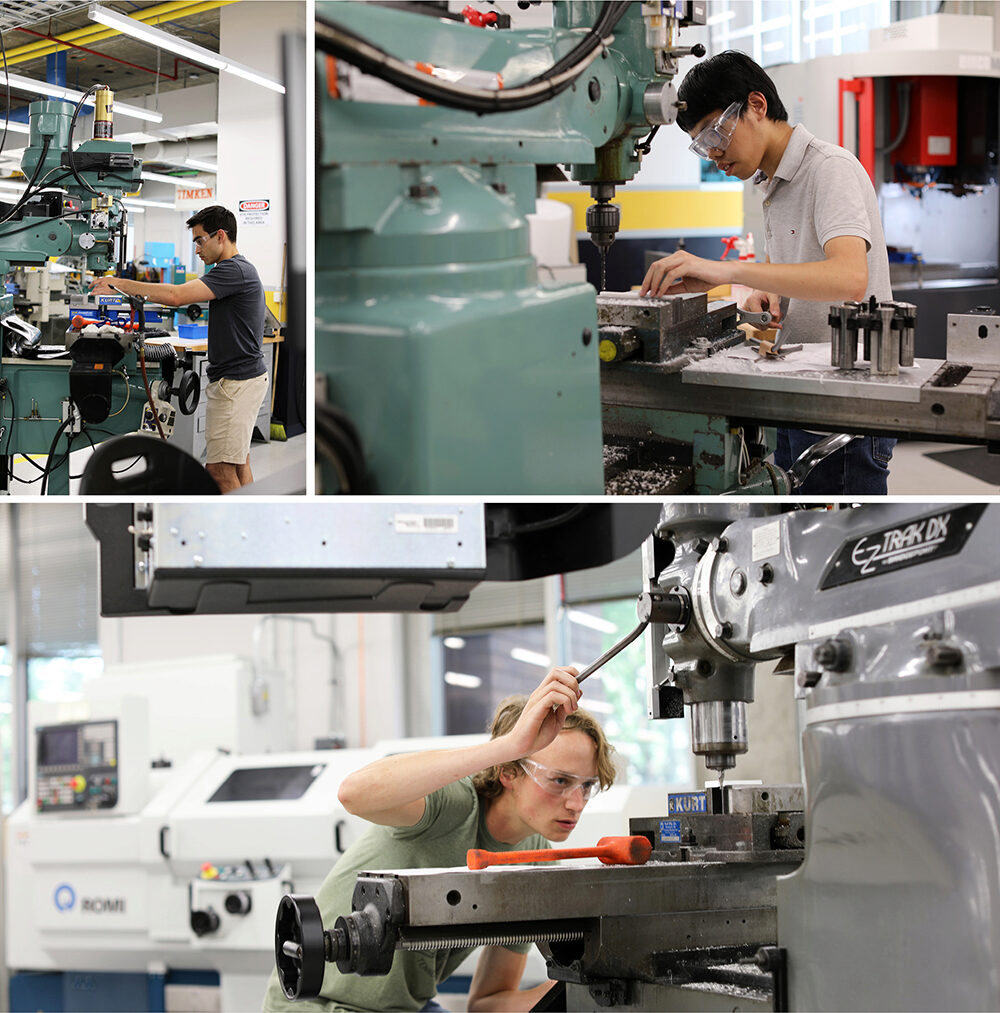 A computer numerical control (CNC) machine can create machined parts using a computer aided design file (CAD). This digital design file aids in the creation of a G-Code program. The CNC machine uses the G-code program to drive the machine. Finally, the CNC machine removes material, using cutting tools or drills, to create the part. The CNC machine can machine parts while moving along multiple axis at one time. The CNC can automate part production used in industries like aerospace and automotive manufacturing.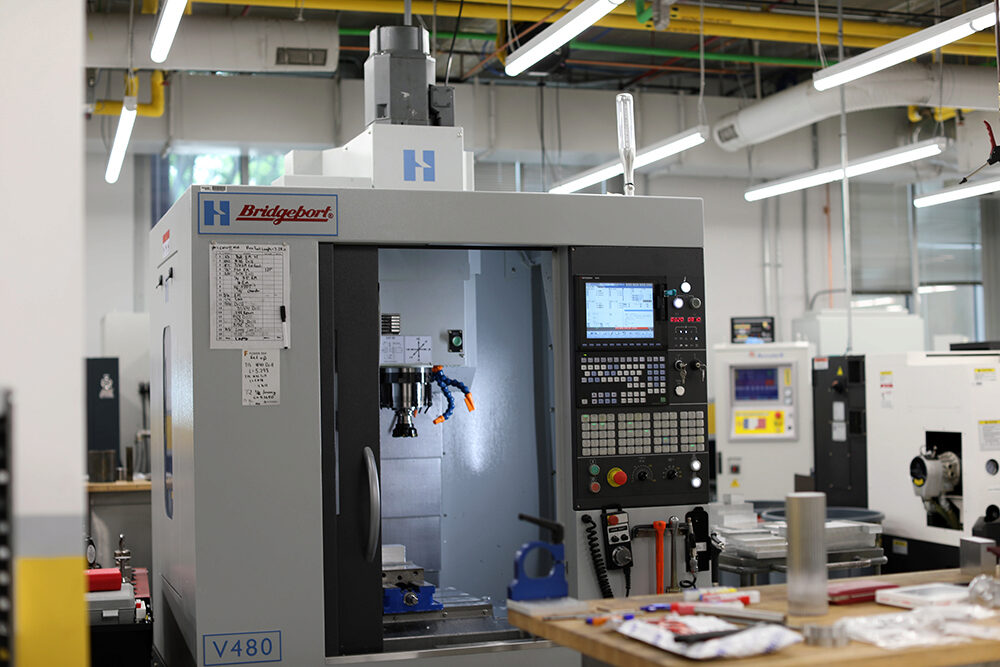 A band saw is a machine tool used to cut thin or thick materials such as wood, foam, plastics and metals. The band saw can quickly cut materials into rough shapes for further processing in lathes and mills.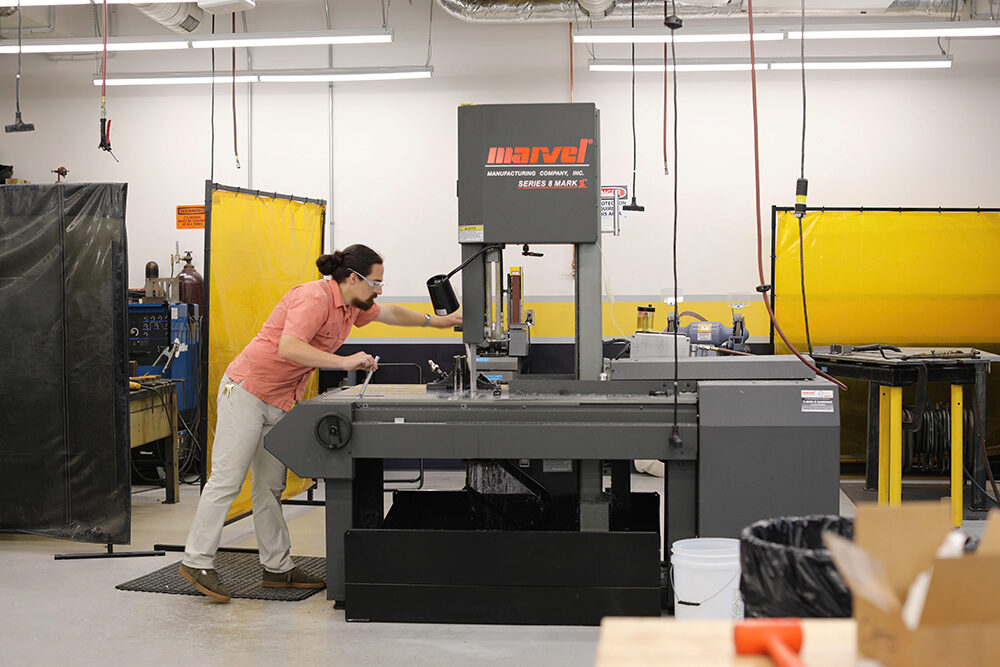 Wire electrical discharge machining (EDM) is used to cut electrically conductive material. A G-code program provides a path for cutting with an electrical discharge between the wire and the work piece. The electrical discharge creates sparks that quickly erodes away material. Small and delicate parts can be manufactured with a wire EDM such as medical instruments and small gears.