Professor David Hu Wins 2019 Science Communication Award for Book
Via the American Institute of Physics (AIP):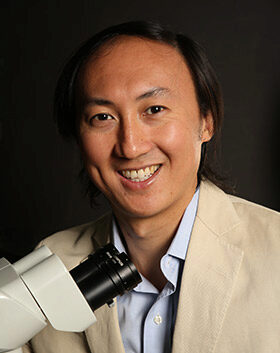 Since 1968, the American Institute of Physics has recognized journalists, authors, reporters and other diverse writers for their efforts in science communication. The winners of the 2019 Science Communication Awards are announced for their topical works on robotics inspired by animals, the nature of the universe, climate change, the awe and excitement of space, and the mystery of black holes.
Winners will receive an engraved Windsor chair, a certificate of recognition, and $3,000 for each category. The 2019 winners ar
"We are honored to award these five incredible works of literature and film," said AIP CEO Michael Moloney. "As masters of communication, this year's winners have demonstrated unique, poignant and universally relevant storytelling about topical concepts that highlight the beauty of scientific discovery."
 
BOOK CO-WINNER: "How to Walk on Water and Climb Up Walls" by David Hu
David Hu's "How to Walk on Water and Climb Up Walls," published by Princeton University Press, is one of two winners for this year's book award. Hu's book explores the astounding diversity and versatility of animal locomotion and how engineers are inspired by it as they design robotics. His team discovered how dogs shake dry, how insects walk on water and how eyelashes protect the eyes from drying.
Judges praised Hu's book for featuring an interdisciplinary group of scientists working the front lines of their fields.
"A lot of people ask me where I get my ideas. I like to study things that relate to everyday life," Hu said. "I get inspiration from raising my children. From a diaper change with my son, I was inspired to study urination. From watching my daughter being born, I was inspired by her long eyelashes."
Hu earned a doctorate in mathematics and a bachelor's degree in mechanical engineering from the Massachusetts Institute of Technology. He is currently a professor of mechanical engineering and biology as well as an adjunct professor of physics at Georgia Tech. He is a recipient of the National Science Foundation CAREER award for young scientists, the Ig Nobel Prize in physics, and the Pineapple Science Prize.
Hu's previous work has been featured in The Economist, The New York Times, Saturday Night Live and Highlights for Children. He is originally from Rockville, Maryland.