Woodruff School Lands Four on Alumni 40 Under 40 List
July 12, 2020
The Georgia Tech Alumni Association has announced 40 distinguished honorees who have innovated industries and positively impacted communities across the globe. More than 250 individuals were nominated by colleagues, peers, and Georgia Tech faculty this April.
In its inaugural year, the 2020 class includes three graduates of the George W. Woodruff School of Mechanical Engineering as well as one current faculty member. 
Robert "Bobby" Henebry, ME 03, MBA 06
Partner | DM Capital Management, LLC

After a successful 11 years with SeaBridge Investment Advisors, Bobby Henebry decided to step away to reinvent himself and found new opportunities he couldn't have imagined at the time. As an early adopter in cryptocurrencies, Bobby started his own mining operation in 2016. He has since become an internationally recognized speaker on blockchain and cryptocurrencies. He volunteers extensively including at the Middle East Leadership Academy and Central Eurasian Leadership Academy, the Wounded Warrior Project Odysseys, The Global Good Fund, and Girl Power Talk, a women's empowerment organization working in India and Nigeria. "I have an abundance mindset and I test my entrepreneurial limits to live an impactful life," Bobby says. Inspired by the universal language of music, he founded the YouTube channel Chord Savvy and has brought his Martin Backpacker travel guitar with him to more than 40 countries. "This guitar ran the songwriting clinic at First Step Academy in Jaipur, India, and played Imagine on a bus in Bulgaria to inspire people from 10 countries to 'be as one,'" he says. "I am eternally grateful for the opportunity to share music globally and feel the hearts of people through it."
Fun Fact: He's officiated four weddings (his younger brother and three good friends—two whom are GT grads).
Christopher Hermann, BME 06, MS ME 11, PhD BioE 12
Founder & CEO | Clean Hands-Safe Hands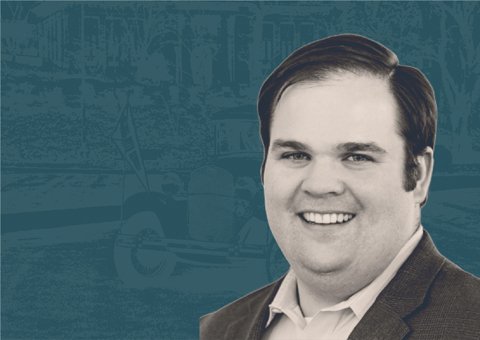 Christopher Hermann knows that engineers and healthcare providers don't always speak the same language. The result can be a well-intentioned medical product that gets lost in translation and fails to deliver for the end-user. The first example that Christopher saw of this was as an undergrad at Tech. He was working closely with a surgeon to develop a new technique for a total knee replacement. "I remember the first time he performed the new procedure and quickly discovered the surgical implants that the engineers designed would not even fit in the incision," he says. Christopher became a physician with an engineering background to help him provide solutions to bridge that disconnect. In 2008, he turned to healthcare-associated infections and learned that hand hygiene was a major contributor. He started and led a multi-intuitional research consortium (Georgia Tech is a member) that developed the core technology used in Clean Hands – Safe Hands. Using sensors in badges and on sanitizers and soap dispensers, the technology gathers data about handwashing and helps improve hand hygiene in healthcare facilities. Over 10 years, the research team has secured more than eight state and federal research grants totaling more than $3.2 million.
Fun Fact: He has worked as a captain and divemaster in the British Virgin Islands for a company that ran live-aboard sailing and diving programs.

Matthew McDowell, MSE 08
Assistant Professor in the George W. Woodruff School of Engineering | Georgia Institute of Technology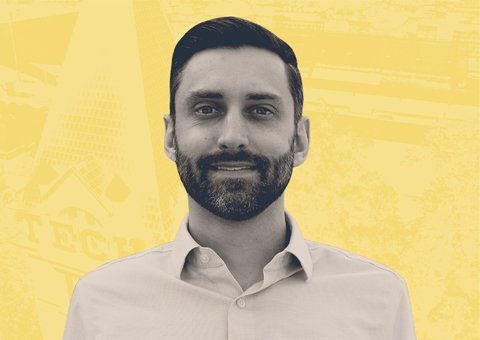 Matthew McDowell's research focuses on next-generation battery technologies used for electric vehicles and electrified aircraft. With his team at Georgia Tech, he specializes in developing innovative experimental techniques that provide a window into the world of how batteries transform and degrade during charge and discharge. This knowledge is critical for engineering batteries that last longer and hold more energy. Since joining the faculty at Georgia Tech in 2015, Matthew's prolific research has resulted in 72 peer-reviewed publications and more than 50 talks and seminars. In 2019, Matthew received the Presidential Early Career Award for Scientists and Engineers (PECASE), the highest government honor bestowed on an early career scientist or engineer.
Fun Fact: He once hiked across the Sierra Nevada Mountain range in California and then hiked back because he only had one car (this was pre-Uber).
Emily Woods, ME 10
COO & Co-founder | Sanivation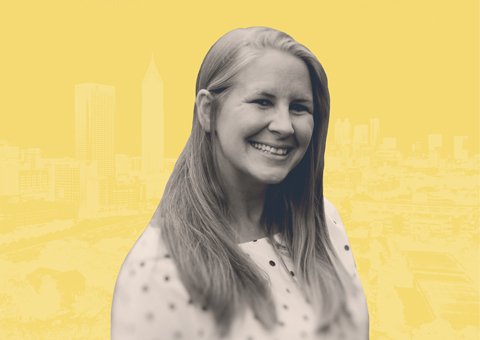 Emily Woods and her co-founder of Sanivation had a bold idea for global sanitation. "If we could treat feces more efficiently than traditional means—turn the treated waste into a product we could sell, we could make a profit from poop," Emily says. She co-founded Sanivation to do just that. The social enterprise tackles the sanitation crisis in Kenya by partnering with municipalities to turn feces into a sustainable fuel. "We use our proprietary treatment technology to treat waste and transform it into an in-demand fuel," Emily says. "Then, we sell the briquettes back on the market, creating a financially sustainable and replicable model for sanitation services." The fuel also helps combat deforestation saving 88 trees per ton. "I would encourage GT students to think outside of the standard box of what people think success is," she says.
Fun fact: She started playing rugby at Georgia Tech in 2006 and has since played the sport competitively in nine different countries including playing on the National Kenya Women's Rugby team.
 
"I am amazed and humbled by the accomplishments of these innovators and trendsetters. They epitomize the focus that our Georgia Tech alumni have to make the world a better place," shared Dene Sheheane, president of the Georgia Tech Alumni Association, in the press release when speaking about the 40 under 40.
Those nominated must have completed at least one semester at Georgia Tech, be under the age of 40 as of June 30, 2020, and have made an impact in their profession or community, spanning all industries and sectors. A committee of 26 faculty, staff, and volunteer leaders, who collectively represented all Georgia Tech colleges, scored each nominee using a 25-point rubric. Selection Committee member Bert Reeves, MGT 2000, State Representative in the Georgia House of Representatives, expressed that, "I was blown away at the nearly impossible task of scoring the applicants. These are folks who are not just impacting their community and state, but in some cases, their country and the entire world. It is truly inspiring to see the innovation and passion that our alumni are contributing to many of the greatest issues our world faces today."