Undergraduate Program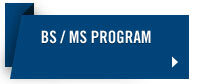 The Woodruff School graduates high caliber mechanical engineers for a demanding profession.  Mechanical engineers are the foundation of today's technological world.  To do so, we provide enhanced facilities and laboratories to create the best learning environment and we attract outstanding faculty and students. In this period of rapid technology change, the Woodruff School produces mechanical engineers who are vital to our future.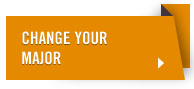 COVID-19 (Coronavirus Update, 3/19/2020)
Students who need assistance other than academic advising should see services in the Campus Assistance Options.
With the campus changes Georgia Tech has enacted for COVID-19, please know that your academic advisors are still be available remotely to reply to emails, handle registration issues, schedule video/phone advising meetings, and sign forms.  To accommodate this, we are asking students to use these process and procedures until further notice.
We have appointments available Monday through Friday from 8:30-12 and 1-4.  Walk-in advising is temporarily suspended.  
Schedule an appointment as usual through Advisor Link. 
Your advisor will then send you a link to have a video or phone advising appointment. 
All documents and forms that you want to share with your advisor should be uploaded in the new ME/NRE Advising Canvas Site.
Rankings
The Woodruff School offers the following undergraduate degrees:
Undergraduate students from both majors can participate in any combination of undergraduate research, study abroad, work abroad, internships, co-operative work assignments and the BS/MS program.
ME Office of Student Services
Office Hours: 8 am – 12 pm and 1 pm – 4:30 pm, Monday – Friday
Location: MRDC room 3112
Email: information@me.gatech.edu
Phone:  404-894-3204
Fax: 404-385-4545
A Quick Glance at the Undergraduate Curriculum
Providing students with more flexibility regarding which courses they take is at the heart of the change to the mechanical engineering curriculum. The new Woodruff School curriculum, effective Summer 2012, retains the strengths of the previous program, giving students a broad grounding in the fundamentals as well as experience in professional practice and design. The change in the curriculum lies in the opportunity for students to elect to expand their knowledge beyond mechanical engineering, pursuing interests in multidisciplinary topics, or electing to deeply concentrate in one specialized area of mechanical engineering. Click to view the infographic below to learn more about the new ME curriculum at the Woodruff School. Use your smartphone to scan the QR code for even greater details on the curriculum conversion.