Nazanin Bassiri-Gharb Named Inaugural Harris Saunders Jr. Chair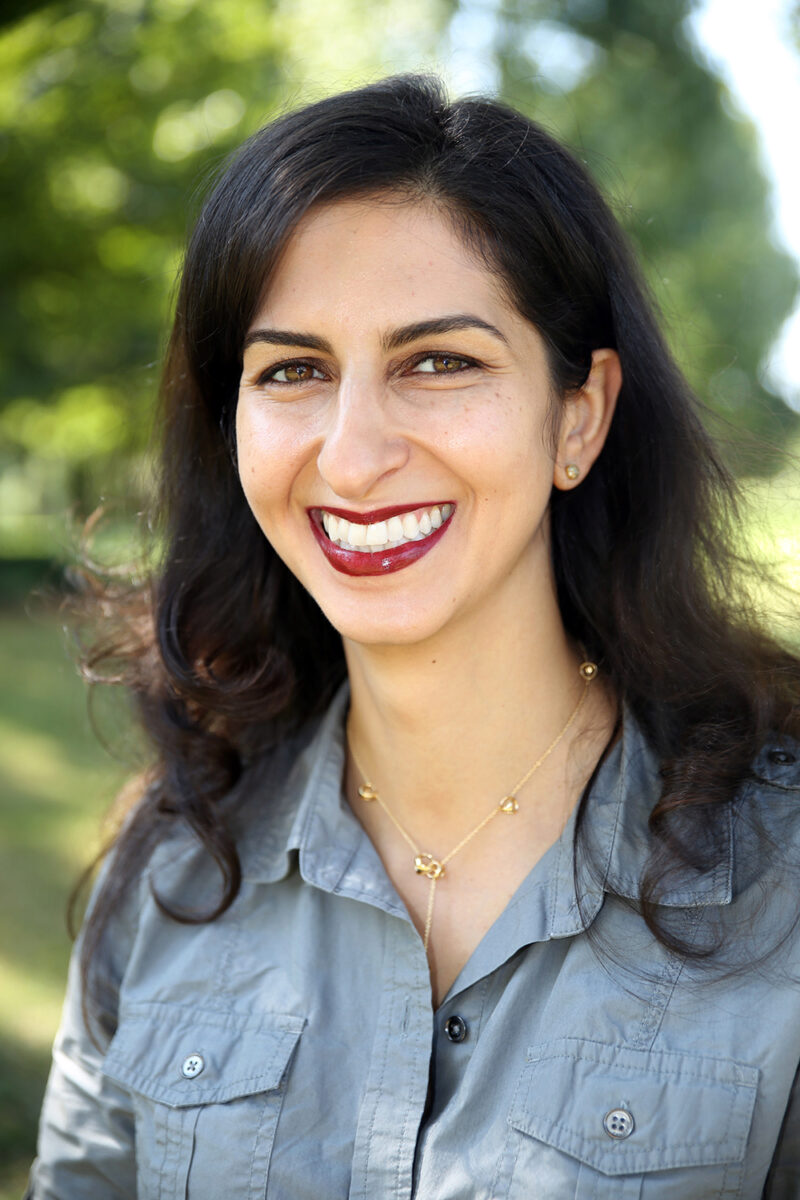 Dr. Nazanin Bassiri-Gharb, a professor in the Woodruff School of Mechanical Engineering at the Georgia Institute of Technology, was recently named the inaugural Harris Saunders Jr. Chair. 
Dr. Bassiri-Gharb began teaching at Georgia Tech in 2007 as an assistant professor. Prior, she was a Senior Engineer in the Materials and Device R&D group of MEMS Research and Innovation Center of QUALCOMM MEMS Technologies, Inc. She was promoted to professor earlier this year.
Dr. Bassiri-Gharb's research interests are in ferroelectric and multiferroic materials and their application to nano- and micro-electromechanical systems as sensors and actuators. Her research projects integrate micro and nanofabrication techniques and processes, with fundamental science of ferroelectric materials. All projects involve interdisciplinary research across the fields of mechanical engineering, materials science, and electrical engineering.
The endowed faculty chair was established by the late Harris Saunders, Jr., a 1945 graduate of the Woodruff School, to enhance the School's ability to attract and retain eminent teacher-scholars to a senior position of academic leadership.
Dr. Samuel Graham, Chair of the Woodruff School, stated "We would like to thank the Saunders family for establishing this chair in the Woodruff School and providing resources to help our faculty. Prof. Bassiri-Gharb conducts research that pushes the boundaries of ferroelectrics and smart materials. Congratulations to Prof. Bassiri-Gharb for this honor." 
"These endowed funds will enable my group to pursue new high-risk, high-payoff research ideas, start new collaborations, and continue to advance the science and technology of smart materials and related technologies," said Dr. Bassiri-Gharb.
Harris Saunders, Jr., who went to work for the family business after graduating from Tech, was a successful business leader and entrepreneur who worked over a forty year span to build Saunders Leasing System into the third largest truck-leasing and truck services company in the United States. The company is credited with giving birth to the car and truck rental and leasing industry in 1916.
Saunders was inducted into the Georgia Tech Engineering Hall of Fame in October 1997 and also received the 1998 Woodruff School Distinguished Alumnus Award. He continued to be a lifelong loyal supporter of Tech as a member of the Hill Society, the institute's most prestigious giving society. Establishing an endowed chair in the Woodruff School was Saunders' ultimate philanthropic goal.
"I am grateful to Mr. Saunders and his family for investing in the future of the Woodruff School. The Saunders Chair strengthens my commitment to educate new generations of scientists and engineers, starting them along the path to becoming leaders in their field, as Mr. Saunders did," said Dr. Bassiri-Gharb.