Coffee Chat Inspires Women Engineering Students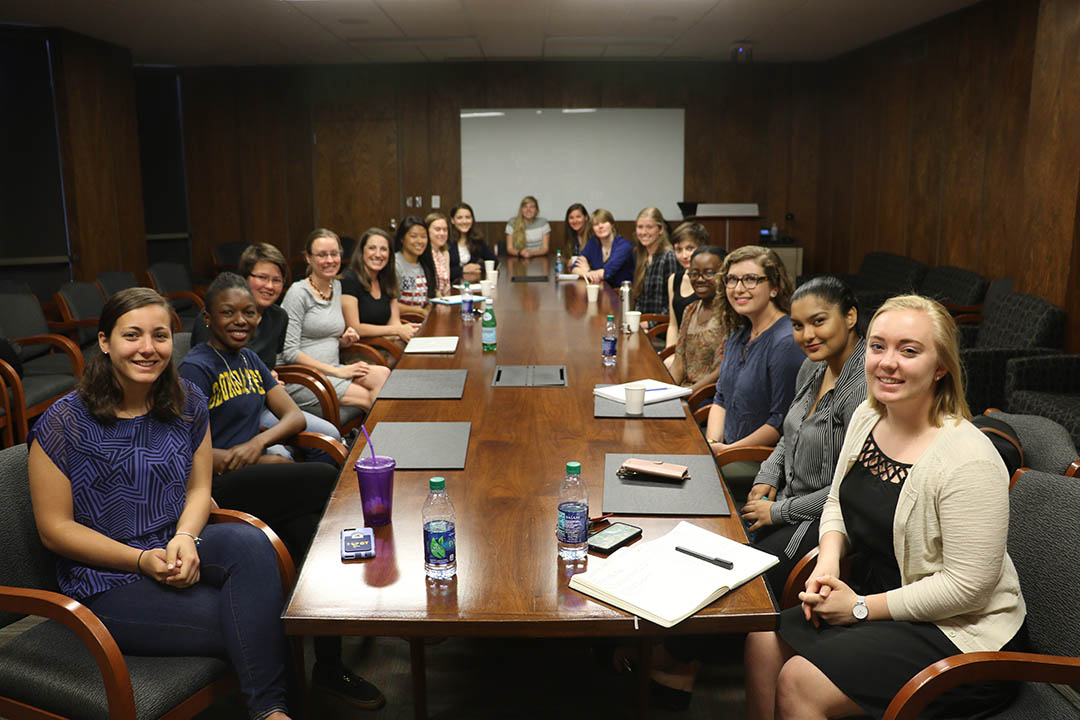 The Woodruff School of Mechanical Engineering and the School of Aerospace Engineering held the first Women in Engineering Coffee Chat on April 11th. The hour-long event hosted by Dr. Kathryn Wingate offered women engineering students, from ME and AE, the opportunity to meet and converse with Kelley Ristau, a Senior Mechanical Test Engineer from Northrop Grumman Aerospace Systems (NGAS) currently working on NASA's James Webb Space Telescope.
Held in the Chair of Aerospace Engineering's conference room and attended by 30 undergraduate and graduate students, the casual, open forum encouraged personal engagement from students, and addressed topics ranging from the challenges faced by woman in engineering to job hunting and workplace skills, career paths and work/life balance.
"Meeting Kelley Ristau let students see that you can do really cool things without being 100% engineering. Often when guests come in to talk to our students, they tend to be more at the vice president level – 30 years into their careers. Kelley is 10 years down the road and is very well-rounded in her career and personal life, so it's a much more feasible path for our students to see," said Dr. Wingate.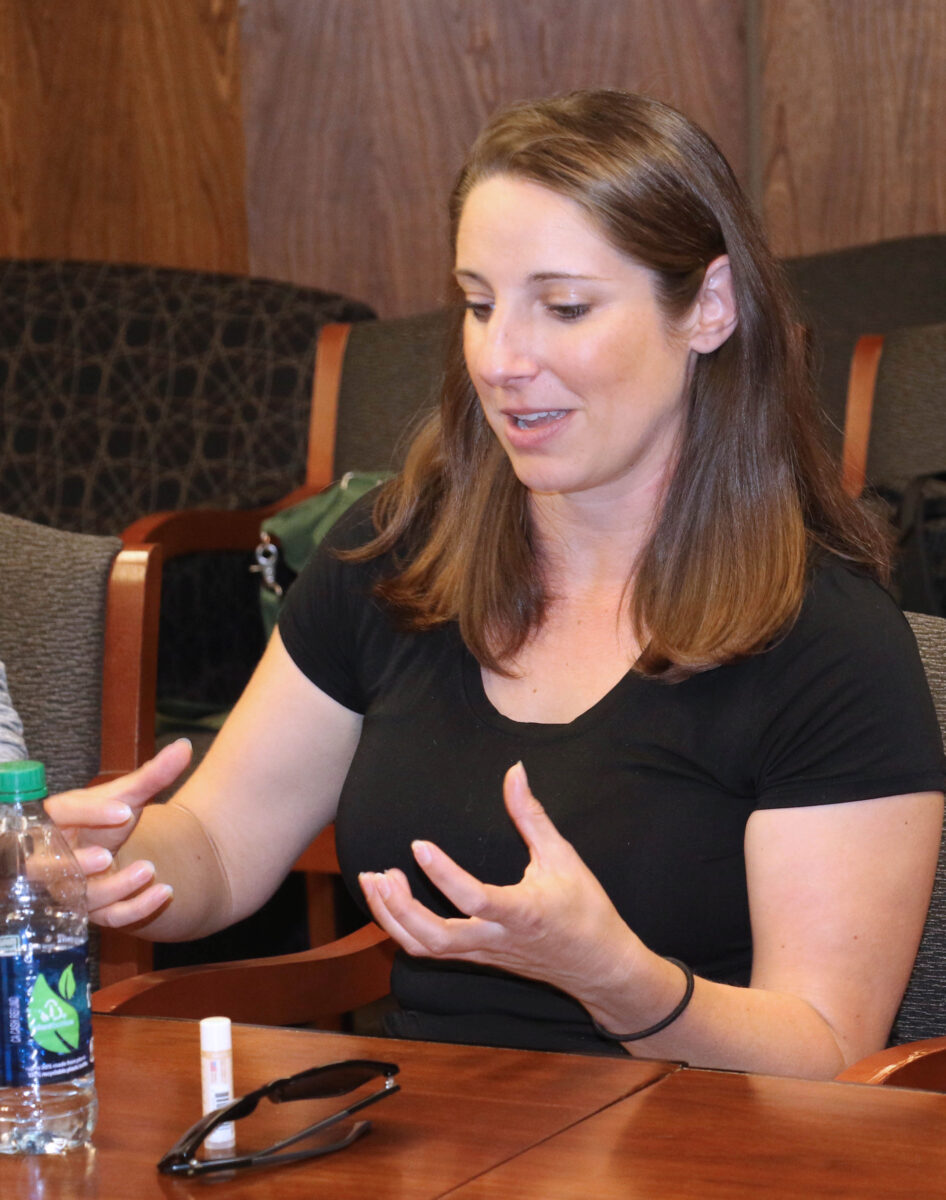 Ristau gave insight into life after academia and the importance of developing career skills and talents outside of the classroom. The discussion offered a fresh perspective on women engineers in the workforce and students shared their own difficulties, experiences and problem solving methods with each other. "I think the cool thing students came away with was seeing that there are multiple ways to respond to difficult situations and that everybody has their own personal response that's right for them." Explains Wingate, "It sounds obvious but maybe it isn't when you are an undergrad and fixated on your studies."
Wingate plans to host future coffee chats and is working to bring a U.S. Navy Lieutenant Commander in charge of nuclear aircraft carrier power systems to the event in the fall. "Our hope is to encourage women to stay in engineering by giving them a vision of successful women engineers and showing them that while GPA is important, it isn't everything in projecting where you'll end up in your career."