Dixon Promoted to Director of IARPA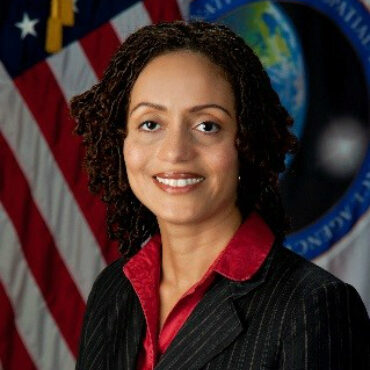 Woodruff School alumna Stacey Dixon (MSME '95, Ph.D. 2000) has been chosen to fill the role as director for the Intelligence Advanced Research Projects Activity (IARPA). For over 15 years, Dr. Dixon has served in key science and technology positions within the intelligence community, tackling some of its hardest technical challenges. From 2003 to 2007, she worked on advanced satellite systems for the Central Intelligence Agency's Directorate of Science and Technology, while assigned to the National Reconnaissance Office, Advanced Systems and Technology Directorate. From 2007 to 2010 she worked on the U.S. House of Representatives Permanent Select Committee on Intelligence staff, after which she served as the National Geospatial-Intelligence Agency Chief of Congressional and Intergovernmental Affairs. In 2013 she joined NGA's Research directorate, first to lead the Office of Information Integration, and later as Deputy Director of the directorate. Dr. Dixon became IARPA's Deputy Director in January 2016, and has co-led the organizations through a period of dramatic growth.
Dr. Dixon holds doctoral and masters' degrees in mechanical engineering from the Georgia Institute of Technology, and a bachelor's degree in mechanical engineering from Stanford University. She was a chemical engineering postdoctoral fellow at the University of Minnesota.