Gift to the Flowers Invention Studio by Keysight Technologies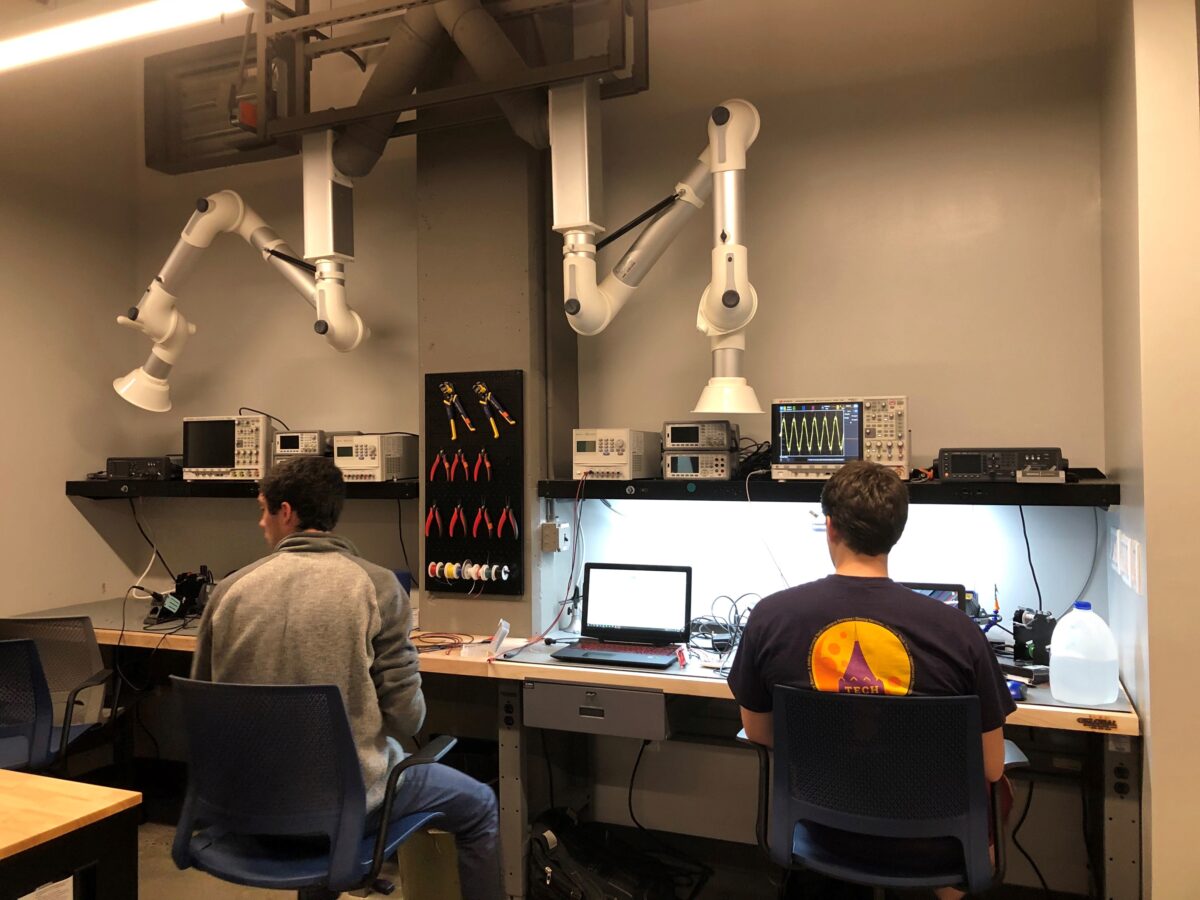 Thanks to a generous donation by Keysight Technologies, the Flowers Invention Studio now has a completely revamped electronics capability with the addition of two brand-new electronics workbenches.
The new workbenches are a significant upgrade and add exciting new capabilities to the Studio. The gift includes two state-of-the-art oscilloscopes, function generators, benchtop multi-meters, LCR meters and power supplies, totaling over $60,000 of in-kind brand new equipment. Amit Jariwala, Director of Design & Innovation for School of Mechanical Engineering notes that the gift "will enable the Flowers Invention Studio to support students from across different majors and disciplines to collaborate, design, build, test and debug an extensive range of projects that involve electronics".
Kenn Wildnauer, Director of University Research Collaborations for Keysight Technologies notes that the aim of the gift is to facilitate "closer engagement between students, professors, and Keysight Technologies, and give back to the communities in which we do business."
The gifted equipment is available for use by any Georgia Tech student, staff or faculty during open hours, whether it be for class, research, or entrepreneurial projects.
The Flowers Invention Studio is staffed and maintained by a volunteer student organization, Invention Studio at Georgia Tech. This organization comprises of over 100 student Prototyping Instructors (PIs) who all volunteer their time and energy to foster the culture of hands-on learning, tinkering and building community at Georgia Tech.
The School of Mechanical Engineering appreciates the kind gift of cutting-edge equipment and especially thanks Erica Depaula and Douglas Baney from Keysight for their leadership and coordination to make this gift happen. This gift along with the Flowers Invention Studio will continue to provide the best equipment, space and experience to students who will create the next.