Creating a Safer Cane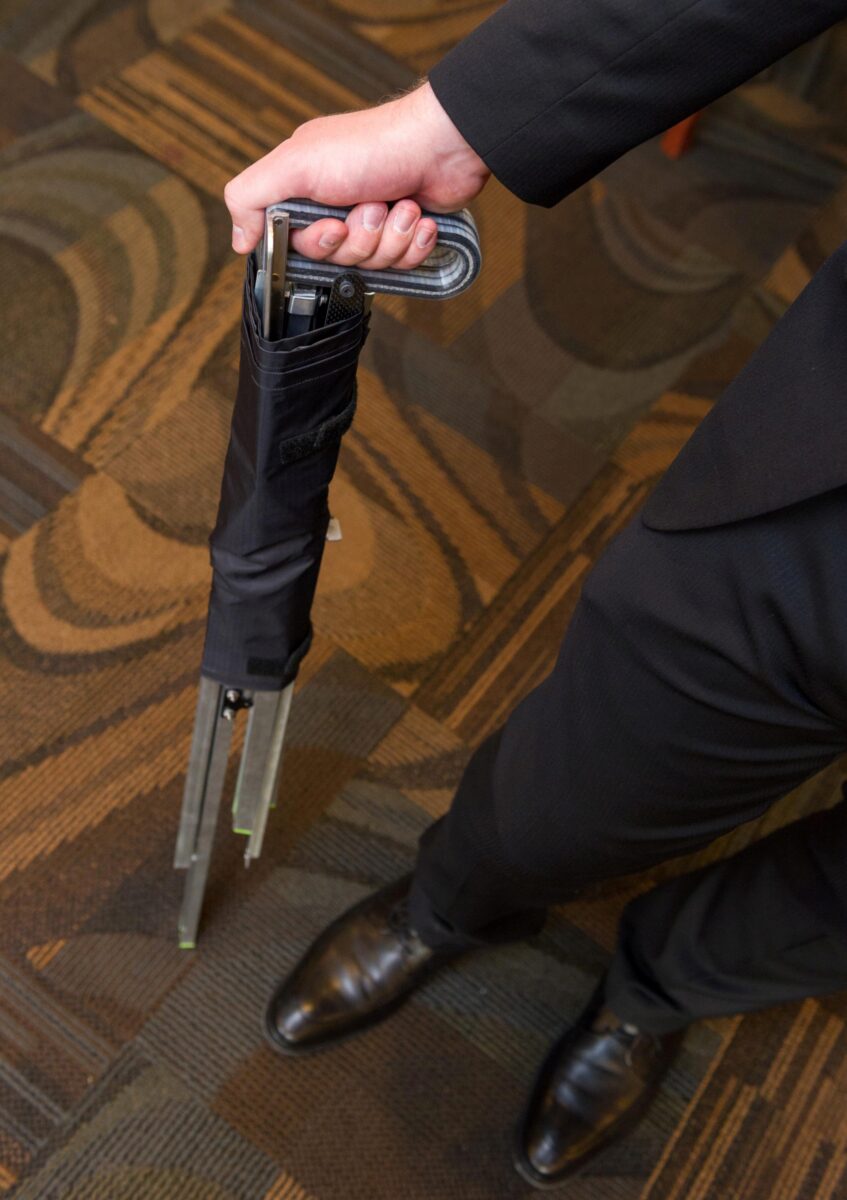 Jeffrey McMichael worried about his mother-in-law. She recently had a double replacement knee surgery and depended on a cane chair to get around.
Her walking cane came with an attached folding seat, but McMichael questioned its sturdiness. The seat was small and uncomfortable. The legs wobbled.
McMichael, a student in the George W. Woodruff School of Mechanical Engineering, thought he could design something better. Enter The Capable Cane, a walking cane that unfolds into a portable, stable chair.
His invention was one of six competing for Georgia Tech's 2017 InVenture Prize. The annual contest encourages and supports interest in innovation and entrepreneurship by rewarding students with cash prizes for inventions that have the potential to solve the world's problems. The finale takes place Wednesday night at the Ferst Center for the Arts.
"The idea for the Capable Cane came to me about a year and a half ago, but it was the InVenture Prize that gave me some motivation to get it done," said McMichael, who is from Atlanta.
He set out to create a walking cane that included a full-sized, four-legged chair. He wanted the chair to include a seatback and armrests, knowing his mother-in-law didn't have much leg strength to get up and sit down.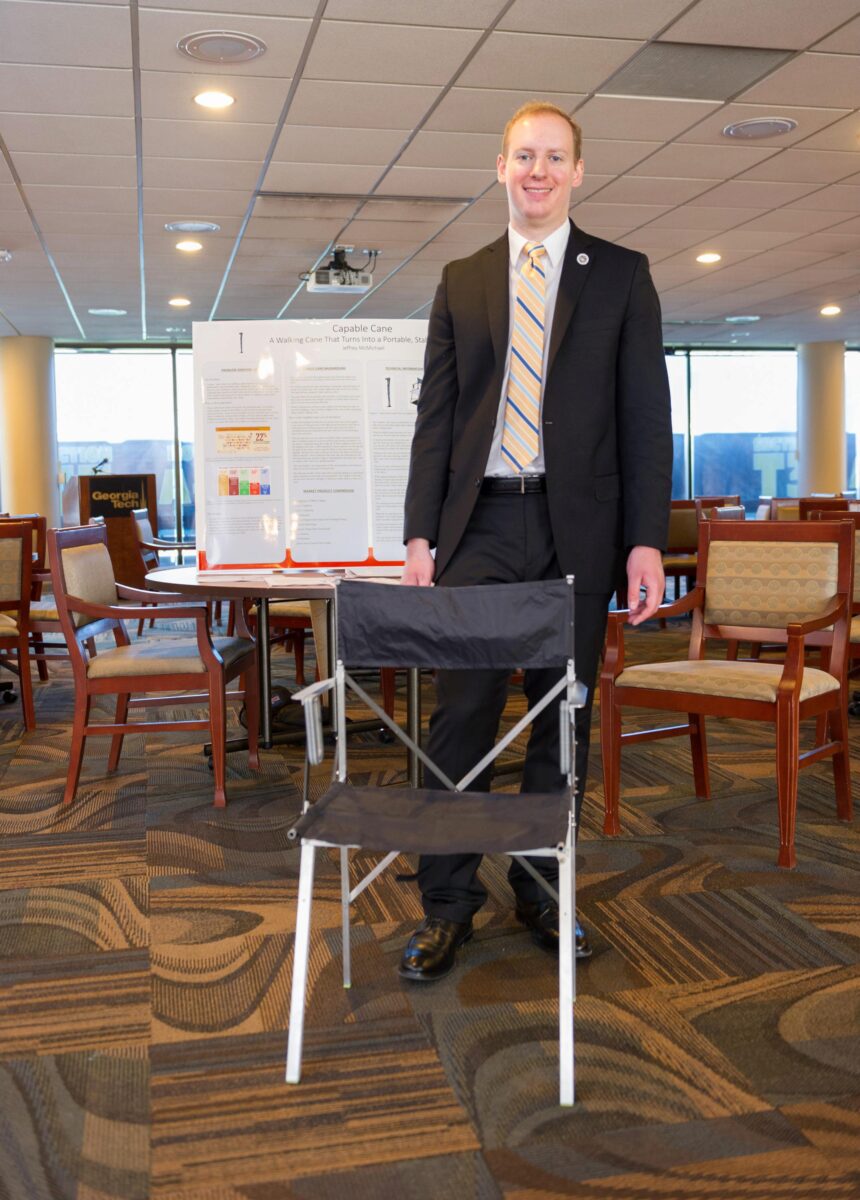 His big challenge was how to design the seat so it could collapse into the cane. He struggled for months until a solution hit him in class.
"Someone in class had a large umbrella wrapped up and it inspired me," he said. "I thought 'Why not wrap it?' After all, everyone knows how to use an umbrella."
He made the seat and back from rip stop nylon that could wrap around the base of the cane when not in use. He worked on the device in the Invention Studio, using machines to cut and fasten the aluminum alloy parts, which makes the cane light and study.
About 6.5 million people in the United State use an assistive device, including canes.
McMichael took the prototype to two senior citizen homes to gauge their interest. Residents suggested he add a height adjustment to make the cane and chair taller and shorter, a design modification he plans to add eventually. The senior citizens also requested the ability to customize the seat fabric to match their personal style.
As for his mother-in-law, she's a fan.
"She's given me feedback every step along the way," he said. "She's ready to try it out." 
- Laura Diamond, GA Tech News Center