Alumni Reflections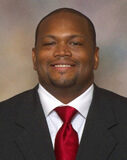 Jamal Wilson
    BSME 2002, MSME 2006, Ph.D. ME 2008
    Senior Engineer, Technology Innovation and Intellectual Property
    Whirlpool Coorporation
    Benton Harbor, Michigan
    e-mail: jamal.wilson@gatech.edu
For me, deciding to attend the Woodruff School at Georgia Tech was a rather easy decision. The consistently high academic rankings, its location in Atlanta, and its excellent reputation for graduating minorities engineering students all made GT my top choice. In addition, I participated in the Dual Degree Engineering Program between Morehouse College and Georgia Tech in undergrad, so I was already familiar with the high academic standards and the plethora of campus resources.
My graduate experience at Georgia Tech definitely prepared me for my career in industry. While doing research with Dr. Rosen in the Systems Realization Laboratory, I was always encouraged to be a thought leader and independent thinker. In our lab, research projects are not laid out for you; the student is encouraged to search for and identify new research questions, hypotheses, and plans to validate these hypotheses. Although this process was still under the advisement of my professor, the deep and independent thinking required for planning and executing the research developed skills that directly transfer over to my career in industry and are sure to take me a long way. In addition, working on research at the crossroads of Biology and Mechanical Engineering facilitated the type of interdisciplinary teaming and learning that is valued in industry today.
During my graduate school process, I also participated in the TI:GER program with the GT School of Management and Emory Law School. In the TI:GER program, PhD (from GT), MBA (from GT College of Management) and JD (from Emory Law School) students teamed to tackle issues surrounding the commercialization of high technology research coming out of the labs at GT. Exposure to many of the business and legal issues surrounding technology commercialization helped to expand my knowledge base outside the traditional realm of engineering research.
---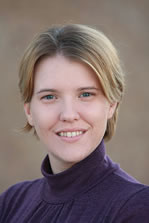 Kimberly A. Burns
   BSNRE 2006, MSNE 2008, Ph.D. NE 2009
   Engineer
   Pacific Northwest National Laboratory
   Richard, Washington
   e-mail: kimberly.burns@pnl.gov

Two main things drew me to graduate school at the Woodruff School: the reputation of the program and the research of my major professor, Dr. Nolan Hertel. I knew that I would be receiving a world-class education while being given the opportunity to participate in meaningful research.  The reputation of the institution is present for a reason. The professors strive to produce meaningful members of the technical field who can impact the world in a meaningful way. In addition to the academics, as a research institution, a large goal is to produce highly technical and impactful research. Finding a professor that conducted research that inspired me was important in my decision making process. Dr. Hertel's research was very appealing to me and gave me the opportunity to hone my skills in the laboratory. This balance of academics and research drew me to the school.
I didn't realize how much I really learned until after I left school, particularly on the academic side. When you take so many classes for so many years, it seems like an endless flood of information, of which you only get the opportunity to use a small fraction while in school. Since I have been working at Pacific Northwest National Laboratory, I have been asked to draw on knowledge from essentially every major class I took in graduate school, be it in my "field of expertise"or not. 
Working as a Graduate Research Assistant also prepared me immensely for work as a researcher at a national laboratory. It has given me a basis to form some sound engineering judgments from. I have been able to look at certain problems and determine, based on experience, that something was incorrect, or that the answer was unreasonable. The has proved an invaluable skill that I am continuing to hone with experience.
The major strength of the Woodruff School and Georgia Tech as a whole are the faculty. The professors make the programs. They teach the students, provide the opportunities for research, and have the ability to ignite ambition in future generations. A great professor makes a great classroom. In all my years at Georgia Tech (both as a graduate student and an undergrad), there were more professors that were interested in the well being and success of the students than just completing the class and issuing grades. The majors that the Woodruff School offers (Bioengineering, Mechanical Engineering, Nuclear Engineering, Medical Physics, and Paper Science and Engineering) are complex. To fully grasp the concepts, the students require more than good textbook, they require a good instructor.
Another one of the strengths of the Ph.D. program for the Woodruff School was requiring Ph.D. candidates to complete a teaching practicum class. Although not all Ph.D.s plan to teach while they are in school, a significant number of them do. I believe that is important for college professors to understand what is required to actually teach students not just talk at them. Many college professors have never taken a teaching class. I think it is impressive that they require Ph.D. candidates to complete a teaching practicum.
I believe the Woodruff School's graduate program to be excellent. The faculty provided the guidance and instruction necessary to obtain a proper education. Their research efforts have also allowed students the opportunity to gain experience in conducting proper research under the supervision of experienced researchers. All of this gave me opportunity to excel in my current position as a research engineer at Pacific Northwest National Laboratory.
The student body is composed of a group of competent, dedicated students. The graduate students, in particular, seemed to be very focused, intelligent individuals. The facilities are very accommodating. The school is constantly upgrading with new buildings, equipment, etc. The older buildings on campus are all being renovated or replaced. Computers required to simulate complex models and laboratory equipment are kept current.
---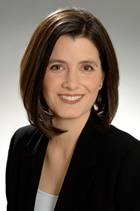 Rebecca Brown
   MSME 2000, Ph.D. ME 2003
   Executive Vice President & Cheif Operating Officer
   SpineMedica, LLC
   Marietta, Georgia
   e-mail: rbrown@spinemedica.com
Initially I was interested in Georgia Tech because of a specific research program that was unique to Georgia Tech's Woodruff School, and very applicable to the career I was planning to return to after I finished graduate school. When I attended a preview weekend at Tech I heard about the very interesting projects going on in other areas of the Mechanical Engineering school. I ended up changing my mind and pursuing a course of research that I had always been interested in, but had never had the opportunity to study.
The preview weekend was critical to my decision to attend Georgia Tech. I could see that there were many interesting, well funded projects for graduate students. Not only was it good to meet other potential students and current students, but it was important to get to know some of the professors and staff as well.
I also liked the urban location of campus, plus Atlanta's location - within half a day's drive of mountains, ocean, even a swamp.
As expected, my years at the Woodruff School prepared me for a technical career. What I wasn't expecting and hadn't considered was all of the relationships I developed while at the school, and how beneficial these would be to me in the future. My research required that I interface with a wide range of people. This has been very beneficial to me; if a question comes up on tissue engineering, rapid prototyping, cryo-preservatio... you name it, I can usually think of someone I can call who will point me in the right direction to get my question answered. With many of my graduate student friends now working with companies around the world, I enjoy catching up with them when I travel for business or pleasure.
Interdisciplinary - contacts with multiple departments. Great industry relationships. Many options for degree. Support of internships. Support of conference attendance and travel. State of the art labs and support facilities (rapid prototyping, machine shops, histology, animal facility, etc).
I was fortunate enough to have a choice between several top graduate schools. After visiting and comparing the programs, research projects, faculty, and facilities, my impression of Georgia Tech's Woodruff School was that the facilities were amazing, the faculty was doing cutting edge research, and the students were very well supported. Georgia Tech's Woodruff School was the obvious choice.
After arriving on campus, it was clear I had made the right decision. Not only were the facilities top-notch, but they were continuously being updated and improved. The professors were accessible and involved. Occasionally they would show up at student parties, but more often you would find yourself invited to their homes. There was a great camaraderie among the students. There was always someone close by that could help you through a problem.
---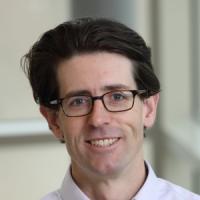 Reid Bailey
MSME 1997, Ph.D. ME 2000
Associate Professor
College of Engineering
University of Virginia
Charlottesville, Virginia
 
I decided to go to Georgia Tech for two reasons: I found a group of people in the Systems Realization Lab that were doing work that I connected with, and they were doing that work with a passion I hadn't seen elsewhere. Second, Dr. Bill Wepfer, then the Associate Chair for Graduate Studies, made me feel like I was wanted at Georgia Tech. The other less personalized reasons were good facilities, and the reputation of Georgia Tech.
I learned about myself through the experiences I had at Georgia Tech - I learned that I loved to teach. I hadn't had a career direction before learning that I loved to teach. I was prepared to be a teacher through the teaching practicum program for doctoral students. This one program made a huge impact on my life. Additionally, I learned how to communicate technical information more effectively through all the writing I had to do. This is a strength that I will carry with me for the rest of my life.
The mentoring that I received from the faculty in the SRL was phenomenal. One career-related area they really helped me with was my job search.
The diversity of research opportunities and faculty to work with is great. My experiences in the SRL were excellent for me. The way that you can come to Tech and be matched with a faculty member after you arrive is a unique strength. That, paired with the diversity of opportunities, means that most anyone in mechanical engineering graduate school could find a good match at Tech.
As far as the faculty and student body are concerned, I think their diversity is their main strength. I knew students that worked all the time, but most students had lots of outside activities. I was a whitewater canoe racer. Friends of mine raced triathlons, rowed for Tech, were avid runners, played in a band. The facilities were excellent for a graduate student.