Advisory Board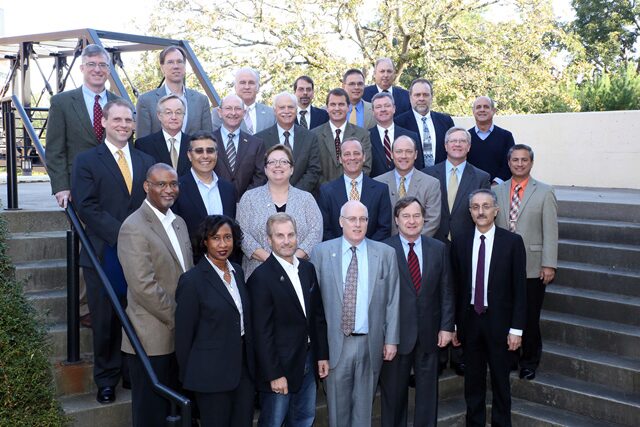 The role of the Woodruff School Advisory Board is to recommend strategic directions for the Woodruff School, suggest broad-based curriculum changes, and consult with the School chair and the faculty on important issues. Members are invited to join the Advisory Board so that its composition reflects the varied scope of mechanical engineering, nuclear and radiological engineering, and medical physics in industry, the related professions, and the academic community.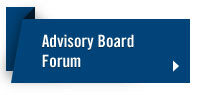 Mr. David P. Adams III
(BME 1986)
President
Adams Capital, Inc.
Atlanta, Georgia
Mr. Thomas G. Arlotto
(BME 1982)
Vice President
Maestro Strategies LLC
Roswell, Georgia
Dr. Farshad Ali Karimi-Azad
(BME 1982)
President and CEO
Toshiba Power Systems
Charlotte, NC
Dr. Rebeccah Brown
PHD ME 2003 MSME 2000
Vice President, Product Development, Quality Assurance & Regulatory Affairs
Mr. Keith Chambless
(BME 1980)
President
GeoFields, Inc.
Atlanta, GA
Mr. Ralph Cleveland
(BME 1986)
Global Head of Customer Operations
Chartis Insurance at AIG
Atlanta, Georgia
Mr. Stanley W. Connally, Jr.
(BME 1993)
President
Gulf Power
Gulf Breeze, Florida
Mr. James Dullum
(BME 1974)
Senior Partner
Fieldstone Equity
West Palm Beach, Florida
Dr. Johney Green, Jr.
(MSME 1993, Ph.D. ME 2000)
Director, Energy & Transportation Science Division
Oak Ridge National Laboratory
Oak Ridge, Tennessee
Mr. Barry Holden
BME 1970
President
Hoover Treated Wood Products, Inc.
Mr. Dennis W. Kelly
BME 1976
Director
Smithsonian National Zoological Park
Mr. Nelson McRay
MSME 1987 BME 1985
Global Program Manager, Global Nonwovens Division
Kimberly-Clark Corporation
Dr. Matthew P. Miller
(MSME 1990, Ph.D. ME 1993)
Professor
Cornell University
Ithaca, New York
Mr. Blake Moret
(BSME 1985)
CEO and President
Rockwell Automation
Milwaukee, Wisconsin
Ms. Emily Muhlberger
MBA 2009 BME 2004
VP, Program Manager-Global Wealth & Investment Management
Bank of America, Charlotte, NC
Mr. Floyd R. Nation
(BME 1968)
Partner
Winston & Strawn LLP
Houston, TX
Mr. Brian C. Palmer
(BME 1981)
President & CEO, Measurement & Control
GE Energy
Billerica, MA
Mr. Carl Ring
(BME 1978)
Chairman
Ring Container Technologies L.P.
Oakland, Tennessee
Dr. Finis Southworth
Chief Technology Officer
AREVA, Inc.
Lynchburg, VA
Ms. Stella M. Sudderth
(BME 1980)
Owner
MRU, Inc.
Knoxville, Tennessee
Dr. Karen Thole
Department Head
Mechanical and Nuclear Engineering
The Pennsylvania State University
University Park, Pennsylvania
Dr. Lindsey Thornhill
(BME 1984, MSME 1986, Ph.D. ME 1996)
Assistant Vice President and Division Manager
Science Applications International Corporation
Marietta, Georgia
Sophia Velastegui
(BME 1998)
General Manager, Product in Artificial Intelligence and Research
Microsoft
San Francisco, California
Mr. Manny Walters
Contracting & Procurement Manager
Shell Oil Products US
Deer Park, Texas
Mr. Nils Young
BME 1968
Founder & Director
DBS Manufacturing, Atlanta
Dr. John F. Zino
(Ph.D. NE 1999)
Manager, Stability & Radiological Nuclear Analysis COE
GE Hitachi Nuclear Energy Americas, LLC
Wilmington, North Carolina