Students Use Georgia Tech's Invention Studio to Create Coasters for Congressional Staff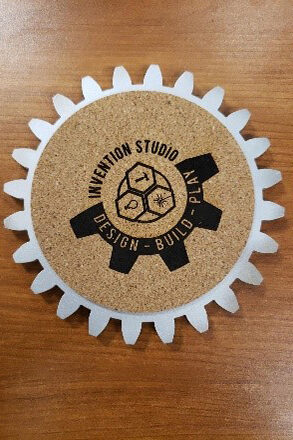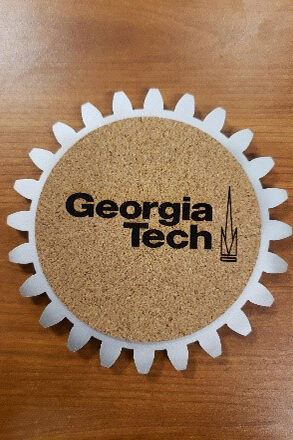 The Georgia Institute of Technology's Office of Government and Community Relations recently teamed up with the Flower's Invention Studio to create a gift that President G.P. "Bud" Peterson could give to Congressional staff during his latest visit to Washington, D.C. The gifts served as tokens of appreciation for the support he received in the nation's capital during his time as president.
The Invention Studio team, led by student shop manager Tim Felbinger and with guidance from faculty advisor Amit Jariwala, wanted to create a practical gift that had a personal touch. After several design iterations the team decided to design and build custom tea-coasters, engraving them with the Georgia Tech and Invention Studio logos.
So, how exactly were the coasters created? The five-step process is below: 
Step 1: CAD design-files were prepared to waterjet the gear and laser engrave the corkboard.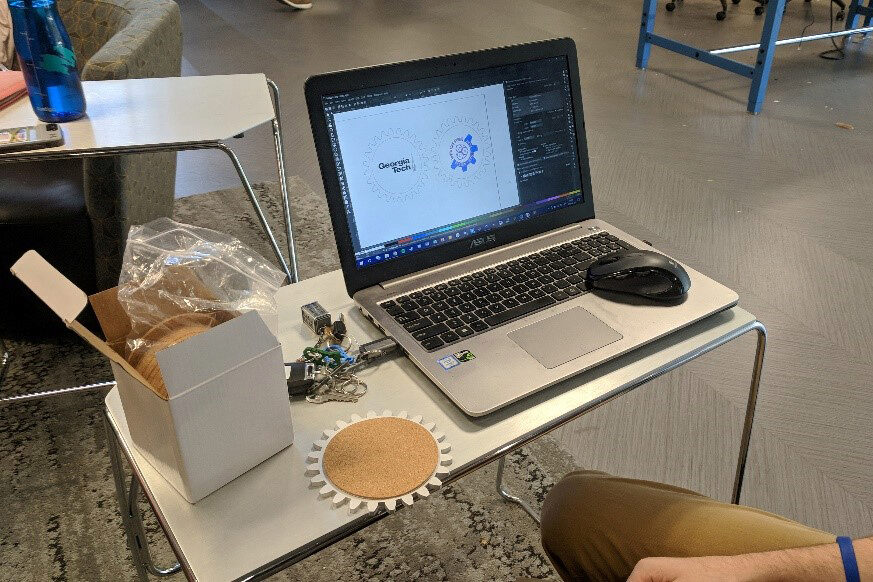 Step 2: The waterjet cut the gear shapes from aluminum.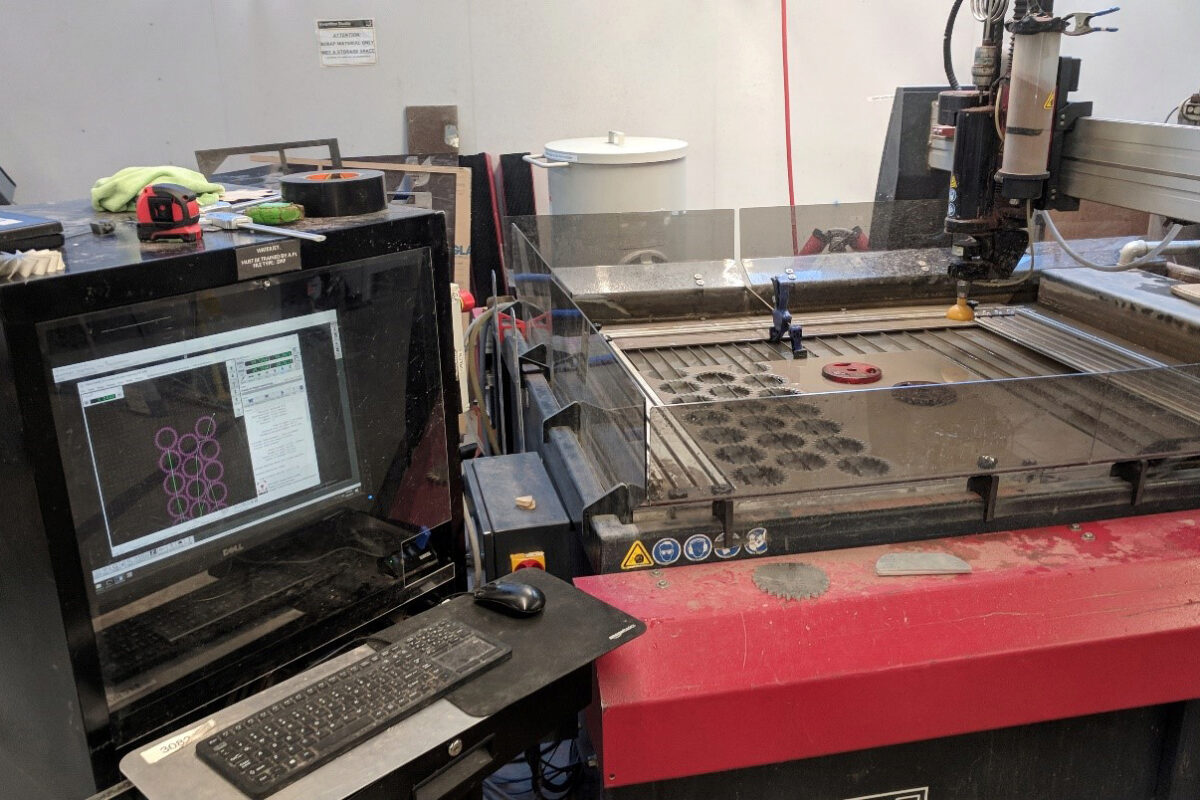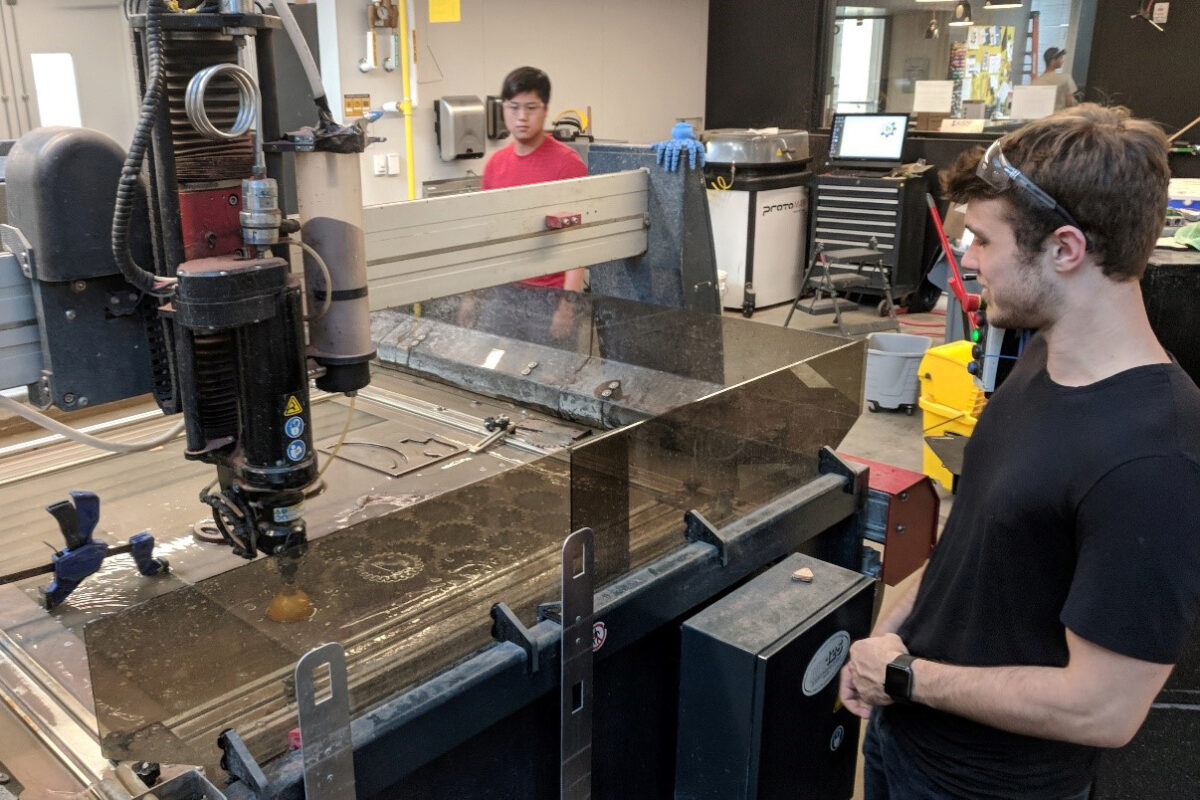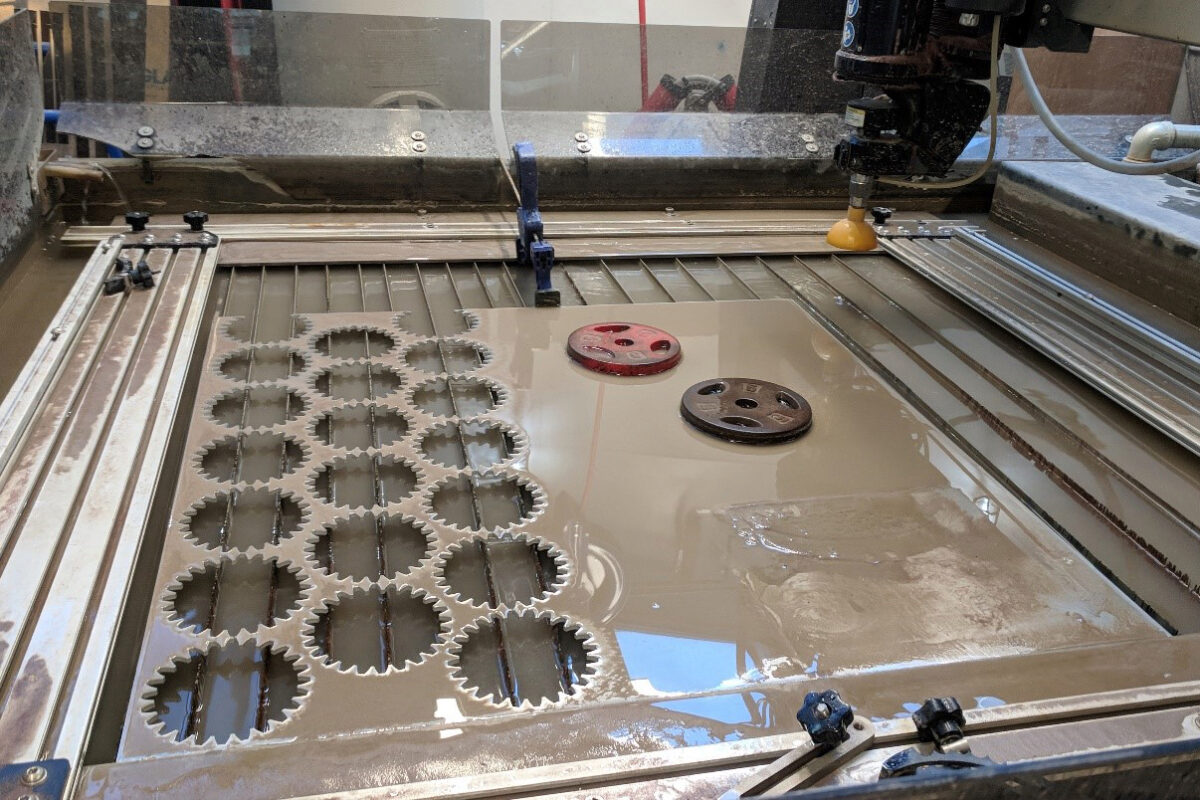 Step 3: Sandblasting occurs to obtain a smoother finish (left is before, right is after).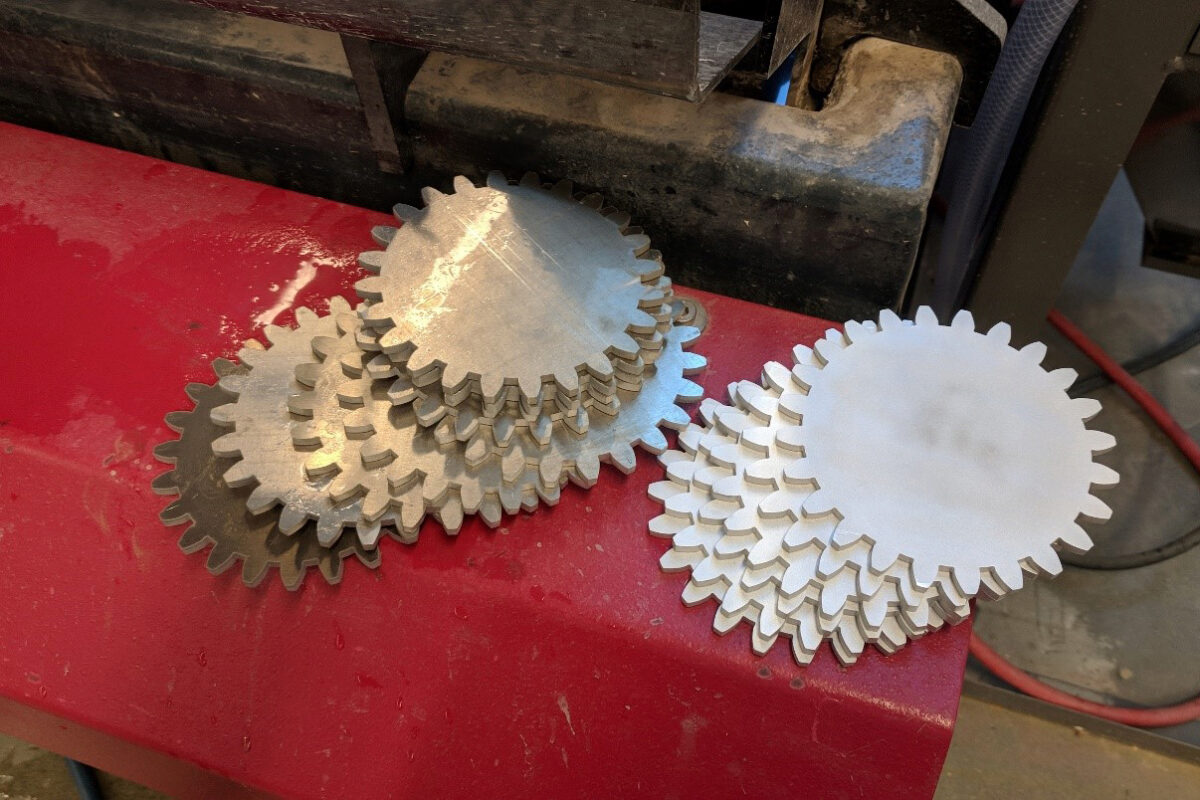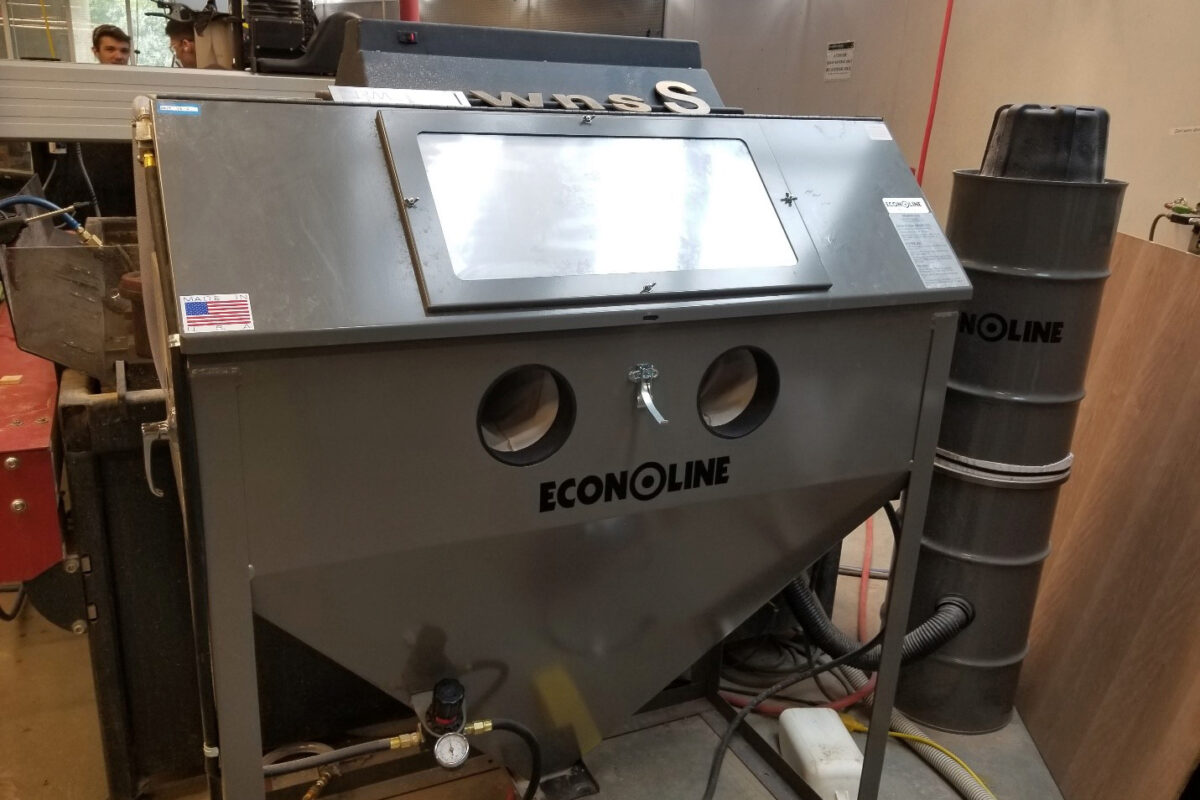 Step 4: The gears were attached to the cork plates.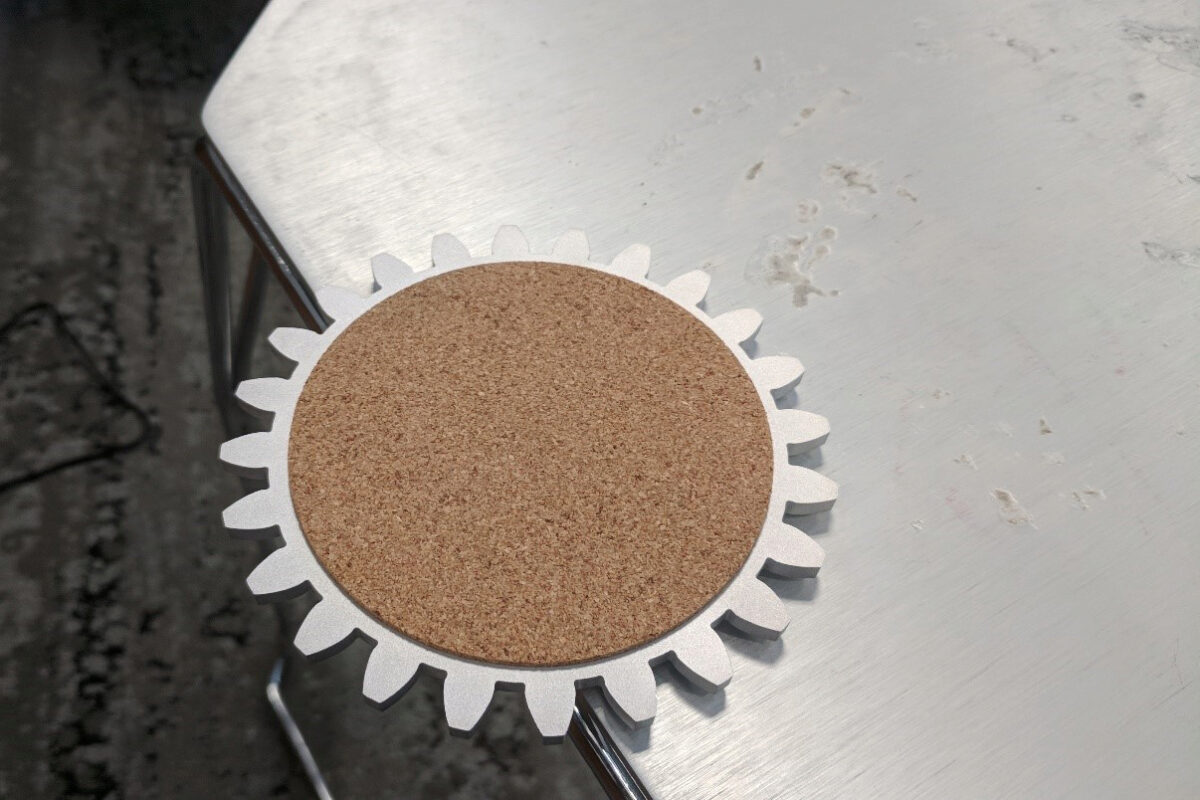 Step 5: Laser engraving was completed with a custom made jig to ensure logo placement at the center of the metal gear.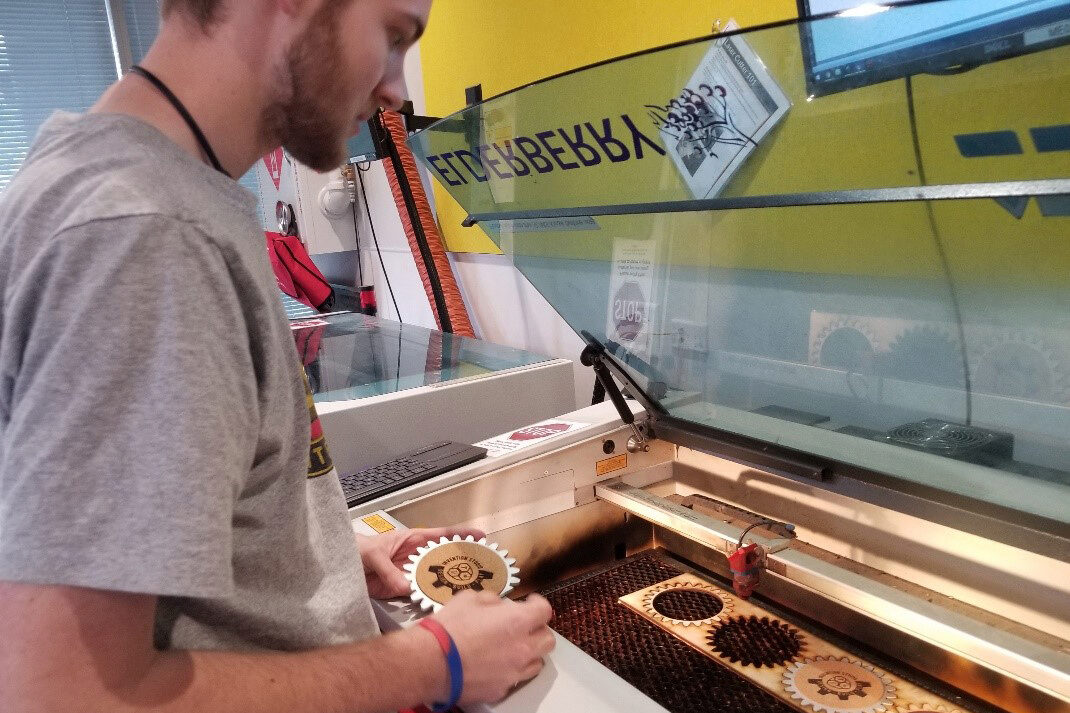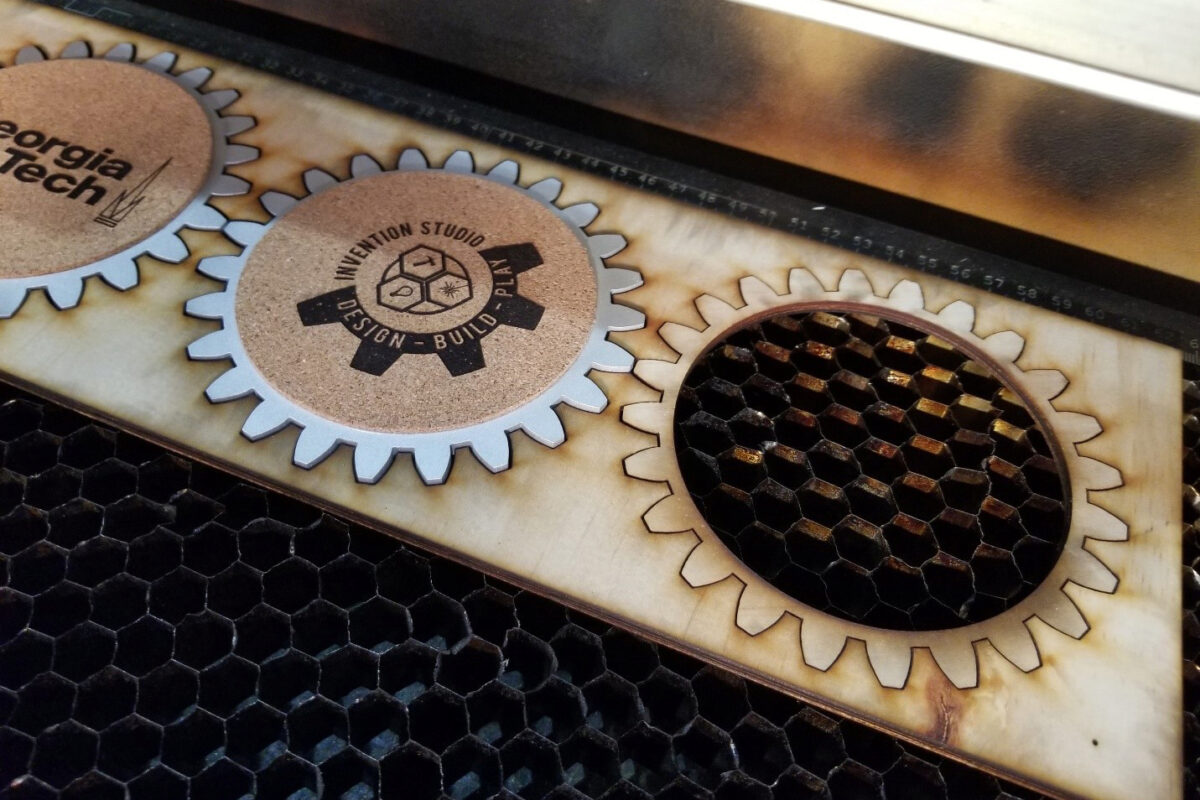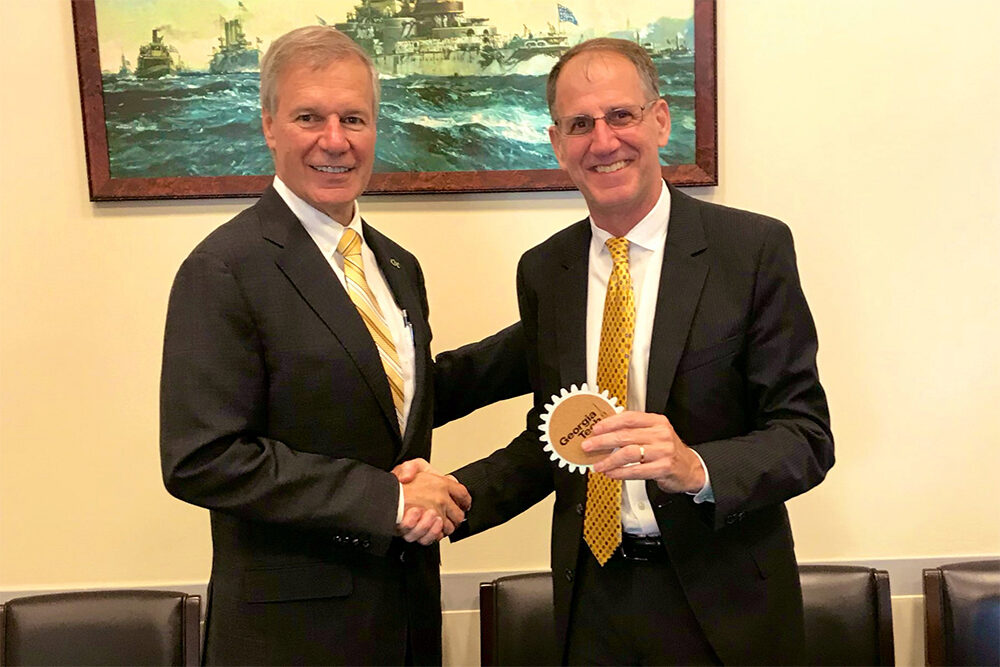 President Peterson presented a coaster to ME graduate David Sienicki, who works for the House Committee on Armed Services.
The Invention Studio is the largest volunteer student-run makerspace in the nation. The studio is free and open to the entire Georgia Tech community. For more information, visit inventionstudio.gatech.edu.