2017 Sigma Xi Research Award Winners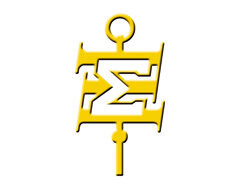 The Woodruff School is pleased to announce that five individuals will represent Mechanical Engineering as they receive recognition at the upcoming Sigma Xi Spring Awards Banquet.
Sigma Xi, The Scientific Research Society, founded in 1886 at Cornell University, is the honor society of scientists and engineers that recognizes scientific achievement. Its mission is to enhance the health of the research enterprise, foster integrity in science and engineering, and promote the public's understanding of science for the purpose of improving the human condition.

The Georgia Tech Sigma Xi Club was founded in 1946 and installed as a chapter of the national Society of the Sigma Xi in 1953. The Georgia Tech Chapter of Sigma Xi currently has over 250 active members.
Graduate students Ehsan Hossemian (advisor Olivier Pierron), Xianglei Liu (advisor Zhuomin Zhang), Bladimir Ramos-Alvarado (advisor Bud Peterson), and Shoushi Xu (advisor Dave McDowell) have been selected to receive Best PhD. Dissertation award. Also, graduate student Vinh Nguyen (advisor Shreyes Melkote) will receive the Best Master's Thesis award.
Congratulations to each of these individuals and keep up the great work!