Woodruff School Alumni Spotlight: Amy Clark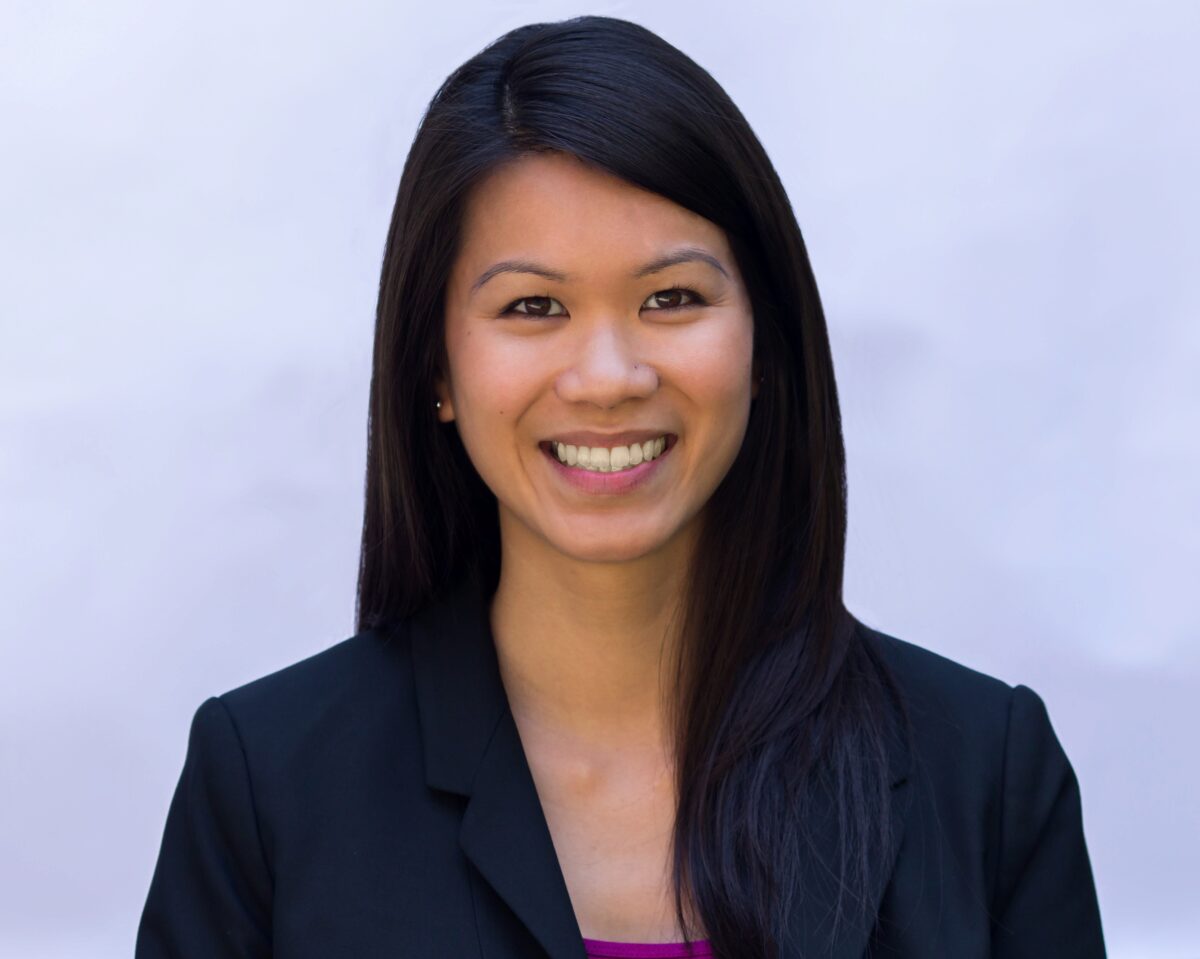 Amy Clark graduated from Georgia Tech in 2016 with a Ph.D. in Bioengineering. Advised by Dr. Andrés García, Amy focused her research on harnessing adhesive interactions using advanced biomaterials to direct stem cell-mediated repair of bone defects. Amy is a Global Product Specialist (aka Product Manager) in the Medical Products Division of W. L. Gore & Associates, an American multinational manufacturing company specializing in products derived from fluoropolymers.  She currently lives in Phoenix, Arizona with her husband, a fellow Georgia Tech grad.
Tell us a little bit about your background and education.
I'm from Tampa, Florida and although I applied to and was accepted to Georgia Tech, the Bright Futures scholarship program for staying in state (similar to the Hope Scholarship) was too good to pass up. I went to the University of Florida for a BS in Mechanical Engineering with minors in biomechanics and anthropology. My minor and an internship during undergrad helped me realize that I wanted to pursue graduate studies in a field that married engineering and medicine. 
How did your time at Georgia Tech impact you and/or prepare you for your career? 
It led to significant personal and professional growth and gave me the confidence to know that I can succeed at anything that I put my mind to.  
Did you have a favorite instructor in the College of Engineering? 
My advisor, Andrés García (ME). But Mohan Srinivasarao (MSE) is a close second. 
What was your most memorable moment at Georgia Tech?
My lab's annual bake-offs.
How did you end up at W.L Gore & Associates, Inc. and in what areas do you work? 
Towards the end of graduate school, I wanted a role that would expose me to the business of science while I could still apply my engineering background and experience in material-human body interactions. W. L. Gore & Associates is an innovative materials company that specializes in medical devices such as stent grafts, consumer and technical fabrics, and industrial solutions, and my current role fit the bill perfectly.
 I'm currently a global product specialist in the medical products division, a position that I learned about from two alumni from my lab. It's similar to the product manager role in other companies with slightly more emphasis on the technical side of things. My role is to drive my product's strategy by connecting with all the different functions that are required for success, so I work regularly with engineering, supply chain, regulatory affairs, sales, and marketing. 
What challenges do you face in your field? 
The ever-changing healthcare and regulatory environments.
What helps set you apart from others trying to address these challenges? 
Being agile and adaptable in ambiguous situations helps in navigating change. 
Where do you see yourself heading with your career and with your involvement in mechanical engineering? 
I see myself continuing to learn about the medical device and biotechnology industries and stepping into a leadership role in strategy down the road. 
What research or technology are you most excited about right now and why? 
Anything that furthers the development and wide use of clean, renewable energy because the future of our planet is important to me. 
What is mechanical engineering to you? 
It is the ability to create structure and movement. It is also the knowledge that I can solve any problem that I'm faced with.