ME Sophmore Drives at GA Dome Final Event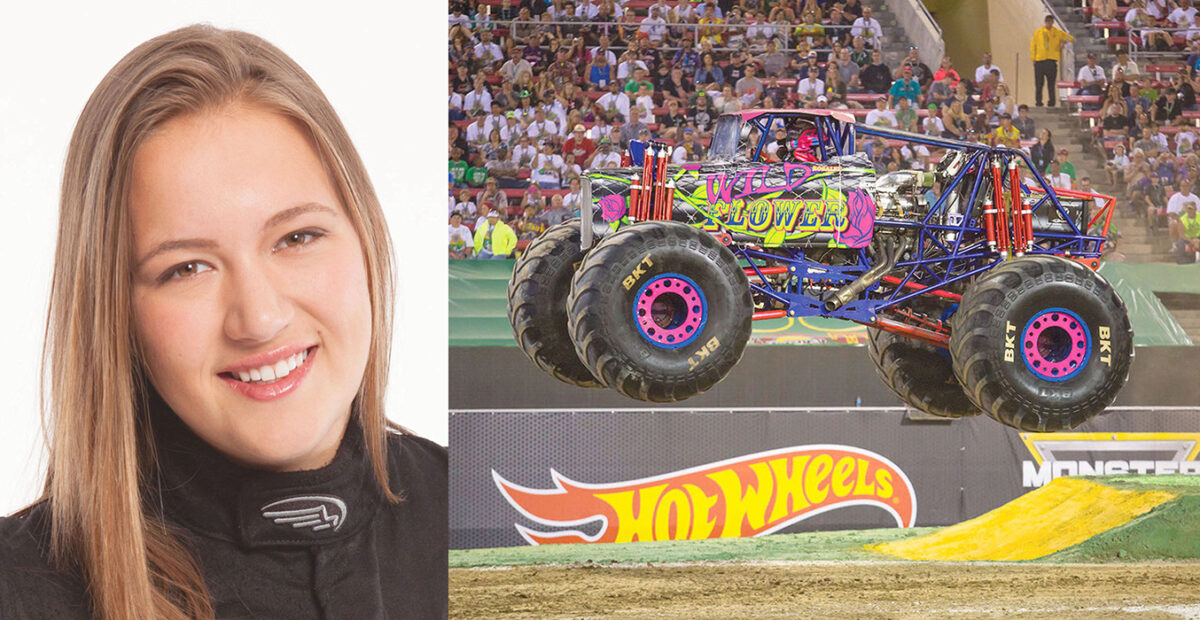 The Georgia Dome will go out of existence as an Atlanta landmark and host venue not with a bang but with a roar of Earth-shaking proportions, according to officials with Feld Entertainment, which will use the facility to host the final event taking place there March 4 and 5.
That is when the touring group brings its Monster Jam show to the 74,228-seat facility before the venue is scheduled to be demolished this summer.
One of the two dates for the event was originally scheduled for Jan. 14 but was postponed to March 5 (to coincide with the already scheduled March 4 show) after the Atlanta Falcons made the playoffs.
The Monster Jam will feature such fan favorite monster trucks as Grave Digger, driven by Adam Anderson, Bounty Hunter, driven by Jim Creten and Monster Energy, driven by Damon Bradshaw.
However, another entry has a distinct Atlanta connection as Rosalee Ramer, 19, one of only a handful of 10 female drivers on the circuit this season, is a sophomore at Georgia Tech, where she is studying mechanical engineering.
Ramer, a Watsonville, California, native who drives the monster truck named Wild Flower, is the daughter of veteran monster truck driver Kevin Ramer. She was named rookie of the year for the 2016 Monster Jam series.
For those unfamiliar with Monster Jam events, the trucks used in the shows are custom-designed machines, weighing a minimum of 10,000 pounds. generating 1,500 to 2,000 horsepower and competing on a track inside such venues as the Georgia Dome.
The trucks, which are about 12 feet tall and equally as wide, maneuver over the hill-laden track and, with the help of 66-inch-tall tires, can reach heights of 35 feet and distances of 125 to 130 feet as they navigate through the course.
Ramer, who drove her first monster truck when she was 11 and has been a professional on the Monster Jam circuit for two years, said she was "super excited" to be racing in this event, especially as it is just a five-minute drive from Georgia Tech. 
- Bill Baldowski, Nortside Neighbor