Georgia Tech to Host Construct3D 2018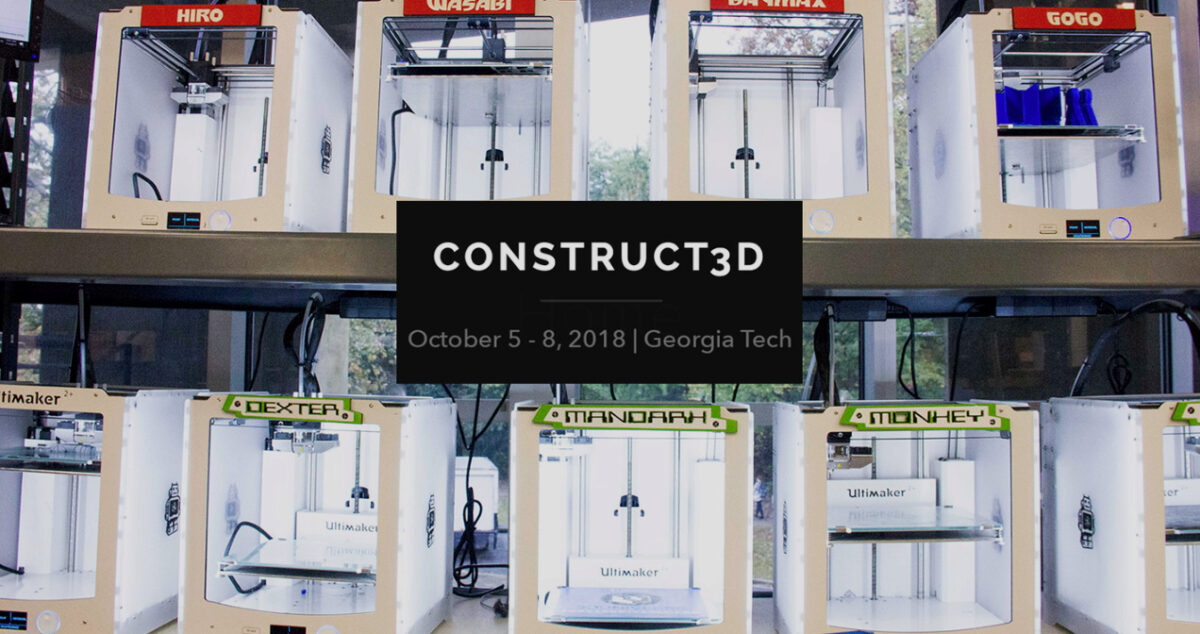 Construct3D 2018, the national academic 3D printing and digital fabrication conference and expo, will take place at Georgia Tech on October 5-8, 2018. The second annual event, co-founded by Ultimaker's Lizabeth Arum and Matt Griffin, and Duke University's Chip Bobbert, and sponsored by founding sponsors Ultimaker, and Duke University, will focus on academic use, best practices, and professional development opportunities for faculty, staff, and students from informal, K-12, and higher education contexts.
After a successful inaugural conference welcomed nearly 300 attendees to Duke University in 2017, Construct3D 2018 aims to be even bigger and better – bringing together educators, students, pioneers, and industry leaders with the aim of highlighting and cultivating the role of 3D printing as it contributes to academic and research achievement. Panels will feature notable educators and industry experts, while talks and workshops will provide demonstrations of leading design, materials and digital fabrication technologies.
Keynotes from last year included Dale Dougherty (CEO of Maker Media), Skylar Tibbits (founder and co-director of MIT's Self-Assembly Lab), Sallye Coyle (ShopBot and Duke's Osher Lifelong Learning Institute).
"Last year's event brought hundreds of passionate educators and innovators together to exchange ideas, build networks, learn new skills, and accelerate the adoption and exploration of 3D printing in education," said Conference Co-Chair Lizabeth Arum, an educational strategist at Ultimaker. "We look forward to joining forces with Georgia Tech to amplify these take-aways in 2018."
"As digital fabrication continues to develop as an integral aspect to all levels of education, we are thrilled to host the upcoming Construct3D conference," said local Host-Chair Amit Jariwala from Georgia Tech. "Our goal is to leave attendees feeling inspired to bring new 3D printing skills to their schools and programs, and ultimately shape the next generation of creators and innovators."
Registration for Construct3D will open in April 2018. For more details on the conference and ways to participate, visit
Construct3Dconf.com
.
SOURCE Ultimaker