Capstone Spotlight: Imperial College London and CDC
Capstone Season is upon us and there are 50 Mechanical Engineering teams showcasing their projects at the Expo on the 24th of April at the McCamish Pavilion! The Capstone Design course is generously supported by numerous corporate partners and alumni. This weekly article series will highlight a few select sponsors, their projects and the student teams working on their projects.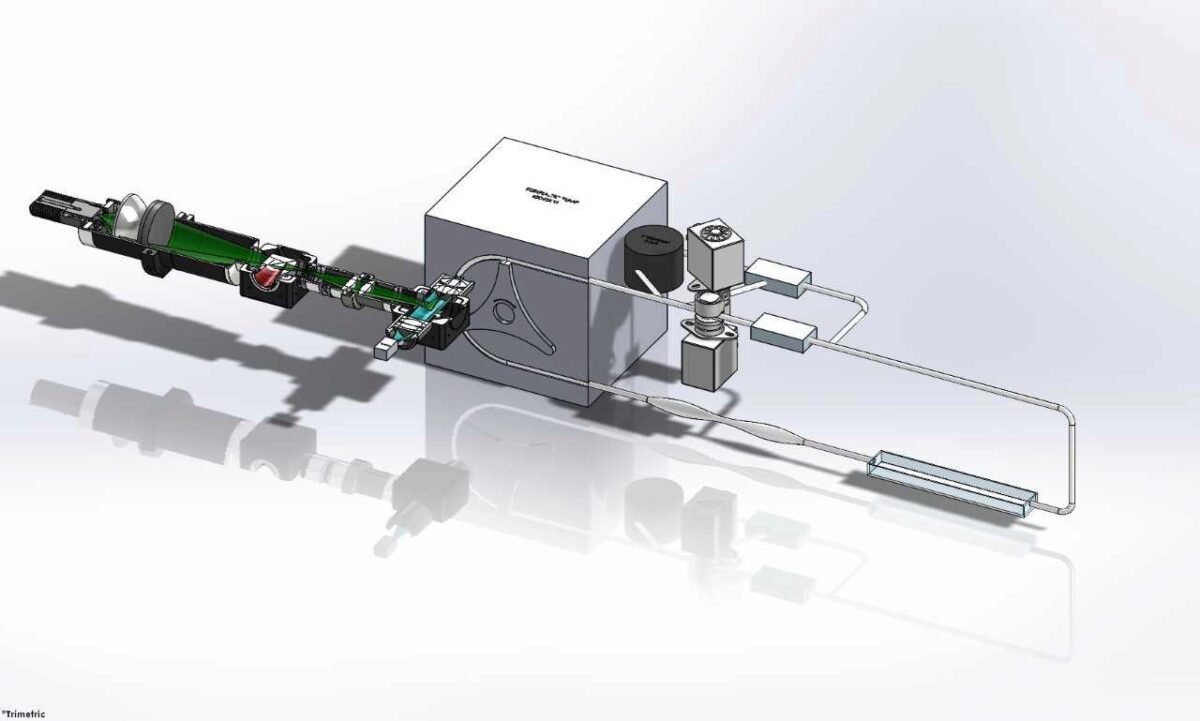 This week's spotlight sponsor is Imperial College London and the Center for Disease Control and Prevention (CDC). Both are involved with Target Malaria, which is a research consortium that develops technology to control malaria. The research consortium originated at Imperial College London, but now has partners in Europe, North America, and Africa. Target Malaria is working to reduce the transmission of malaria in Burkina Faso, Mali, and Uganda by decreasing the population of mosquitoes that carry malaria. They are experimenting with gene altering in mosquitoes to increase the number of male mosquitoes, which do not bite humans, and to decrease the fertility of female mosquitoes.
Problem: Target malaria wants to develop an inexpensive automated sorting system to separate transgenic mosquitoes from population. The transgenic mosquitoes have a special gene that causes them to have a fluorescent marker. Sorting mosquito larvae based on whether or not they have this gene is time consuming and impractical. Target Malaria is looking for a faster, more automated way to sort transgenic mosquito larvae from other mosquito larvae. Currently, it takes two people to set up and go through 300 mosquito larvae per hour, and the cost of the sorting device is $300,000. The goal is to be able to sort 50,000 mosquito larvae in a week, and to have a sorting device that costs approximately $20,000. For this initiative to be considered a success, 50,000 transgenic mosquitoes must be released for 12 weeks in a village of 300 homes. Two Capstone Design teams are working on this project in a competitive, yet collaborative fashion to explore and validate novel approaches to solve the problem.
Projected Impact:  In 2015, the World Health Organization estimated 438,000 people died from malaria, even though it is a preventable and treatable disease. If the population of female mosquitoes and fertility of female mosquitoes decreases, then the number of malaria-transmitting mosquitoes will be reduced. In the future, the teams would like to show that genetic altering is a viable option for reducing deaths from parasitic diseases. Both teams are excited to help design a solution with the potential to make a large impact on the health of others.
Team: A-migos - Janin Ahmed, Emma Lee, Kihil Nambiar, Swe Waine Htet, Leticia Watat, Saumya Walia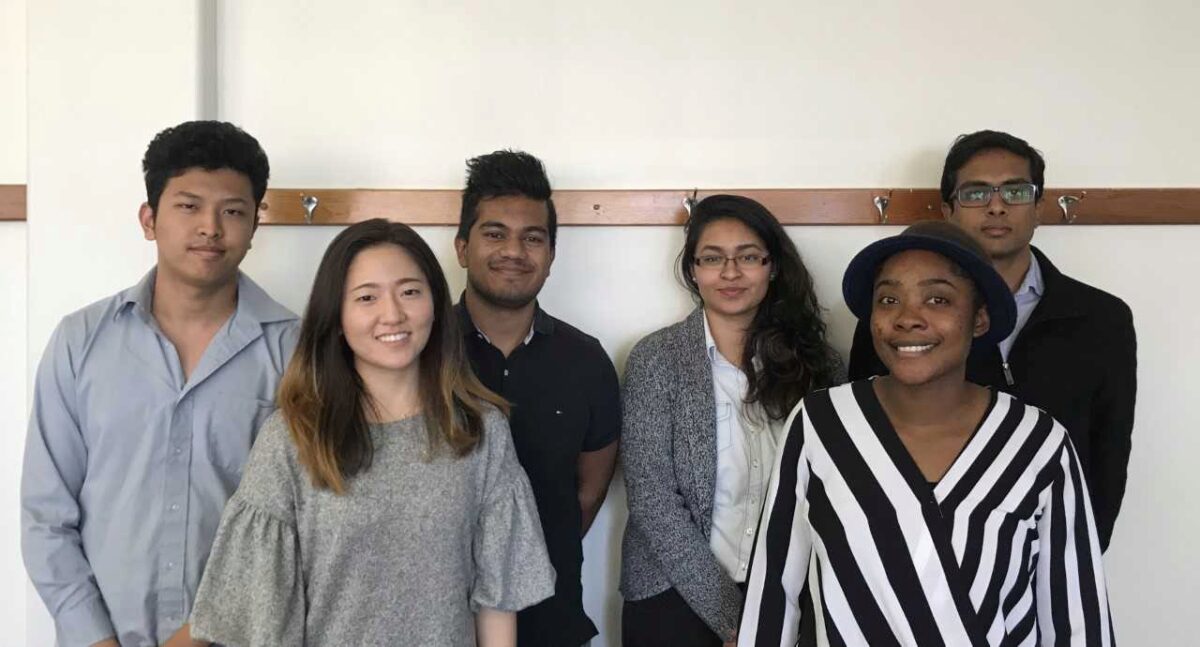 Proposed Solution: Team A-migos plan to create a sorting system that uses optics to see which larvae have the fluorescent marker and an automated retrieval system to sort the transgenic mosquito larvae from the other larvae. They have built a prototype honeycomb-shaped tray by utilizing tools in the Invention Studio. The tray will house mosquito larvae separate from one another; each in its own honeycomb. The team is currently developing software that will be used to sort the larvae. One of the largest challenges they have faced during the design process is dealing with learning relevant biology related aspects of the project. The team has made several iterations of the tray design with adjustments based on how the larvae react to different stimuli.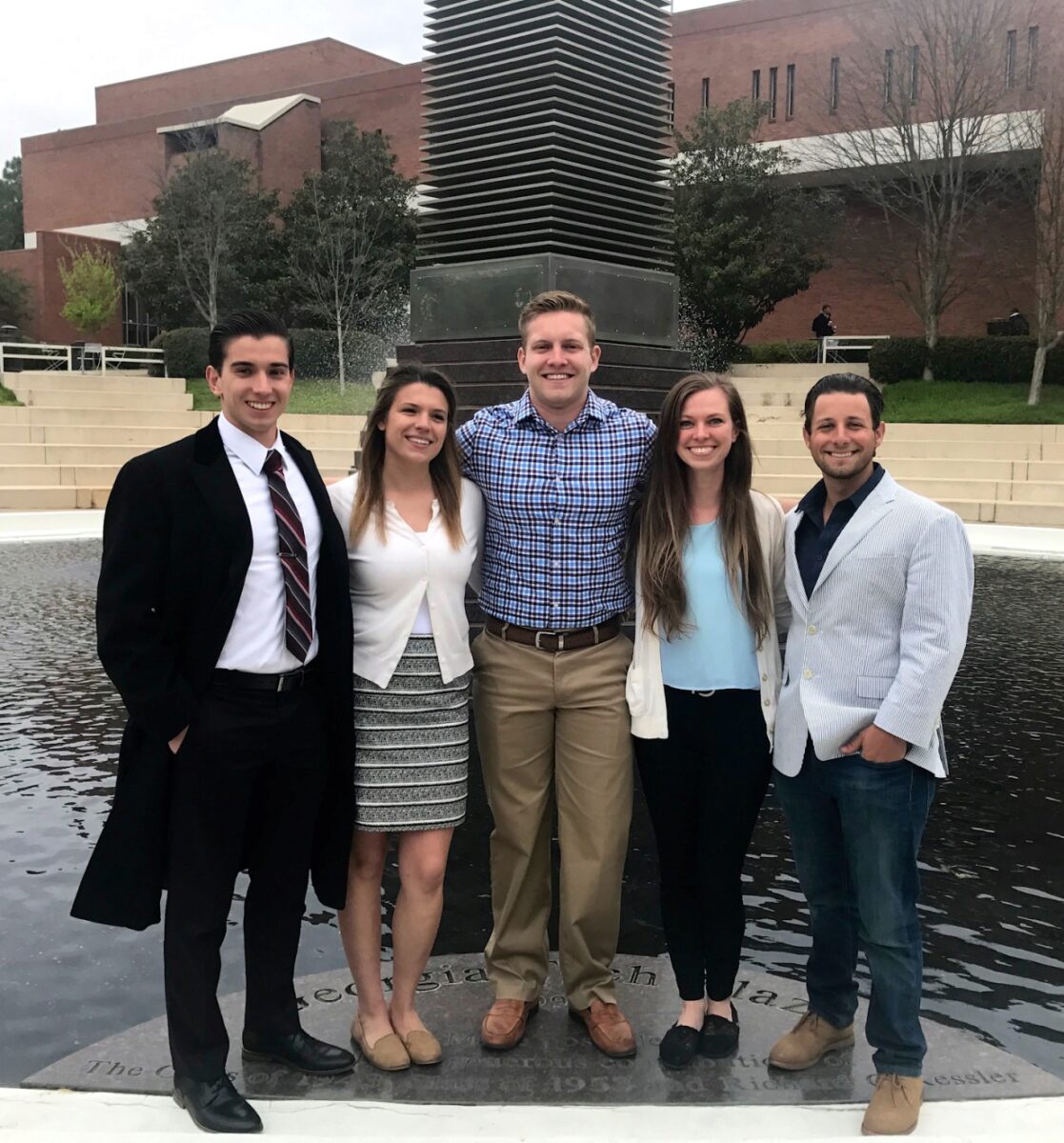 Team: 'Squito Squad
- Jordan Bergenfeld, Zachary Kalemba, Meredith Lloyd, Jennifer Grigsby, Matthew Gordon
Proposed Solution: Team 'Squito Squad has designed a tray loading system that will allow users to sort pupae in large batches. Users will place the pupae in a tray, and then the pupae will travel through a tube that will adjust to have a single pupa travel through it at a time. The device will have an optical sensor that would recognize the fluorescent marker on transgenic pupae. Pupae with the marker will be sorted into one container while pupae without the marker will be sorted into another container. The team's goal is to create a cheap sorting system that can sort 2,000 larvae an hour. 
Check out these and over 200 other exciting capstone design teams at the Spring 2018 Capstone Design Expo on 24th April at 4:30pm in the McCamish Pavilion. More information on how to RSVP is on the website here: http://expo.gatech.edu/. Please invite friends and family to attend and cheer for our graduating seniors!  
All senior students in Mechanical Engineering culminate their undergraduate educational experience with the Senior Capstone Design course in order to provide firsthand experience at solving real world problems in a team. Students typically work in teams of four to six individuals and each team is advised by a faculty member. Companies interested in submitting a project for consideration can contact Dr. Amit S. Jariwala, at 404-894-3931 or via email at: amit.jariwala@gatech.edu.