Undergraduates Selected for 2020 Brooke Owens Fellowship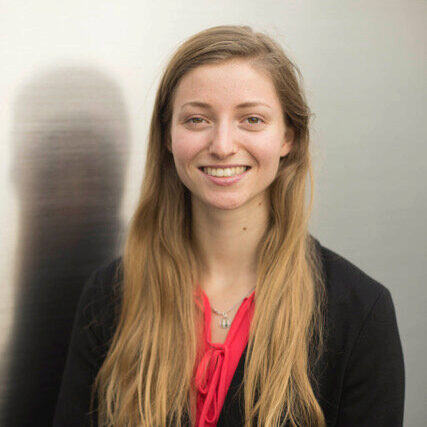 Mechanical engineering majors Olivia Plumb and Kinjal Ruecker have been selected to receive a 2020 Brooke Owens Fellowship. Established in 2017, the Brooke Owens Fellowship annually recognizes college-age women who have distinguished themselves in the aerospace engineering field. The fellowship was established to honor the legacy of a space industry pioneer and accomplished pilot, Dawn Brooke Owens, who died of breast cancer in 2016. 
Olivia Plumb is minoring in aerospace engineering and French and first found an interest in space after reading a Stephen Hawking book for a 5th-grade project, which was quickly followed by a visit to Space Camp. Ever since then, her love for space has only grown. Her time spent abroad and love of engineering has inspired her goal to pursue a career in international aerospace which will help under-served communities and have a positive global impact. 
Olivia's road to pursuing engineering has not always been a straight line. Her senior year of high school, she realized that her path to university was not necessarily one that she had chosen, but rather one that she had accepted as a necessary continuation. She decided that in order to be sure about the direction of her future, she needed to take time to reflect on what really mattered to her, and thus decided to thru-hike the Appalachian Trail. On July 4th of 2017, she summited Mount Katahdin with a renewed passion for learning and for engineering and gladly accepted an undergraduate spot at Georgia Tech. 
During her time at Georgia Tech, Olivia has sought to gain a global perspective on her degree and to find her path within the aerospace industry. She spent a summer learning French in Paris, a semester as an exchange student at EPFL in Switzerland where she took engineering coursework in French and has made it a goal to undertake globally-oriented coursework wherever she goes. Following her semester in Switzerland, she spent two months in Paris where she searched for a way to augment her aerospace knowledge outside of her university. She walked daily to the National Library of France to read various textbooks and literature about aerospace engineering and the history of space exploration, which inspired her to undertake a minor in aerospace engineering and to ultimately apply to the Brooke Owens Fellowship. She has spent time contributing to her university's Martian Renewable Systems Research to investigate the use of in-situ resources in the Mars habitat. She contributed to the CO2-activated concrete team to work towards creating a 3D-printable, habitable structure on Mars and is looking forward to discovering new roles within the aerospace sector.  
During the Spring of 2020, Olivia will be working at NASA Langley before interning at Accion Systems as a Brooke Owens Fellow. She is excited to gain further experience within the aerospace industry and to put her new knowledge towards a Masters in Aerospace Engineering.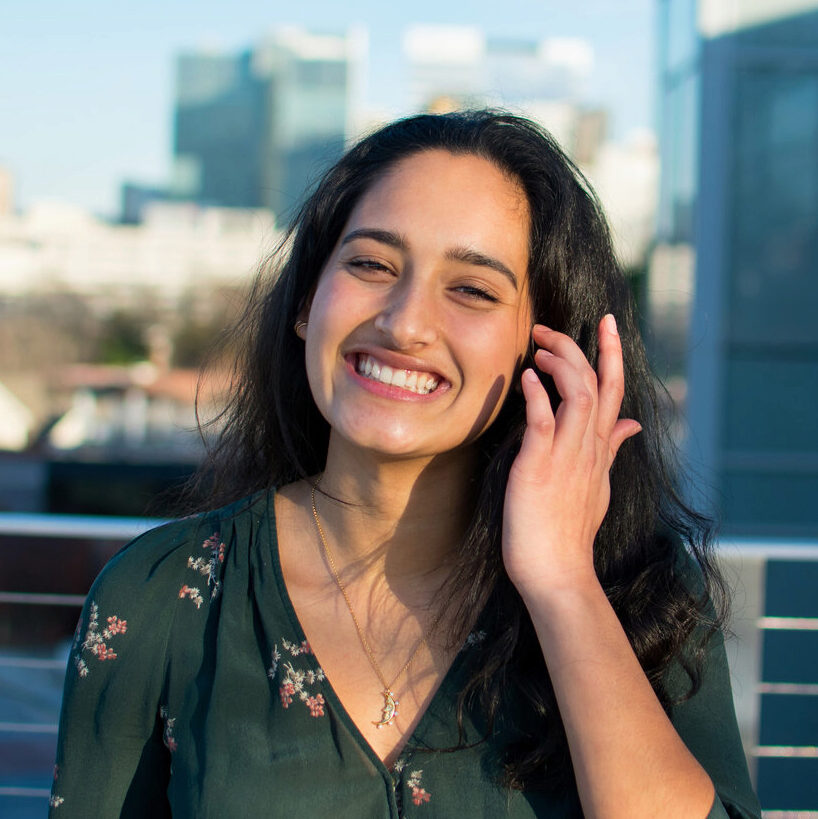 Kinjal Ruecker studies both mechanical and aerospace engineering. She conducts research at the Cryogenic Engineering Laboratory using computational fluid dynamics to study "shuttle loss" in miniature Stirling cryocoolers and works to develop a miniature compressor motor for use in smallsats. She is also a member of her school's motorsports team where she uses all her skills to optimize the powertrain on the formula-style racecar for peak performance.
At the Jet Propulsion Laboratory, Kinjal filled her Indiana Jones dreams and became an asteroid hunter as a member of the NEOWISE team. While there, she additionally conducted her own research project to understand the carbon monoxide and carbon dioxide content of Encke-class comets. She was a co-author on two peer-reviewed journal publications and first-authored a research paper for her Encke-comet findings. At Bryce Space and Technology, Kinjal worked on satellite market share, launch pricing, and technology forecasting accuracy for NASA Goddard Space Flight Center, the Federal Aviation Administration, the Satellite Industry Association, and private clients. At NASA Glenn Research Center, she worked on the propulsion system for the Orion capsule that will take humans to the Moon and Mars. She had a hand in test design, testing, data collection, and analysis for components of the main engine and conducted lifetime cycle analyses for flight verification.
To work off the intensity of engineering, Kinjal is all-around athletic. She loves trying out different workout fads, playing rugby for her school's team, scuba diving around the world, jumping out of perfectly good airplanes, and skiing (where she qualified for the Olympics in slalom).
As a Brooke Owens Fellow, Kinjal will be interning at Virgin Orbit on the LauncherOne propulsion team.