Bert Bras Honored with ASME Kos Ishii-Toshiba Award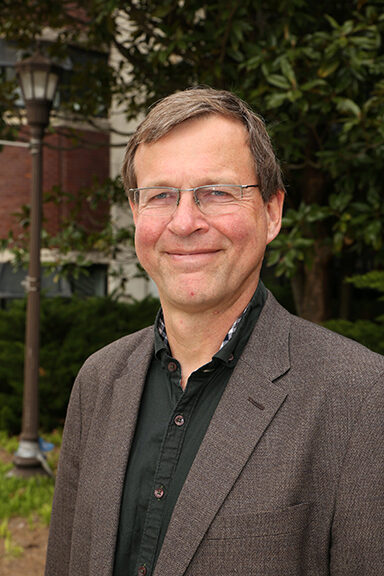 August 20, 2020
Presented annually by the ASME Design Engineering Division, the award recognizes "sustained and meritorious contributions to design for manufacturing and the life cycle." The award is named after Kos Ishii, a former professor of mechanical engineering at Stanford University, who died in 2009. Ishii was known for his dedication to teaching and partnership with Toshiba.
"It is a great honor to receive this award," said Bras. "I knew Kos personally and he passed away far too young. He inspired many of us to work on interdisciplinary problems that have real impact."
In addition to his role as an associate chair and professor, Bras served as the Director of the Institute of Sustainable Technology and Development at Georgia Tech from 2001-2004. He holds a master's degree in mechanical engineering from University of Twente located in the Netherlands and a Ph.D. in Operations Research from the University of Houston. Before he began at Tech in 1992 as an Assistant Professor, Bras worked as a research associate at the Maritime Research Institute Netherlands' (MARIN) Design Research Department. 
Bras' research focus is on sustainable design and manufacturing, including design for recycling and remanufacture, biological inspired design, and life-cycle analyses with applications in energy, manufacturing and mobility systems.
His work has been funded by the National Science Foundation, Ford Motor Company, Boeing, General Motors, BMW and Interface Flooring Systems, among others. Some of the work done with Ford Motor Company on MyEnergi Lifestyle and the C-Max Solar Energi concept car have been featured at Consumer Electronics Shows (CES) in Las Vegas, as well as on CNN and Reuters TV.
Bras was recognized for the award at the 2020 ASME International Design Engineering Technical Conferences & Computers and Information in Engineering Conference (IDETC-CIE) held virtually earlier this month.