Faculty and Staff Recognized at Year-End Reception
On May 2 the George W. Woodruff School of Mechanical Engineering held a school-wide reception to honor faculty and staff who had received awards throughout the year and to recognize faculty and staff who had received promotions.

Award winners included:
Georgia Tech Faculty and Staff Award Winners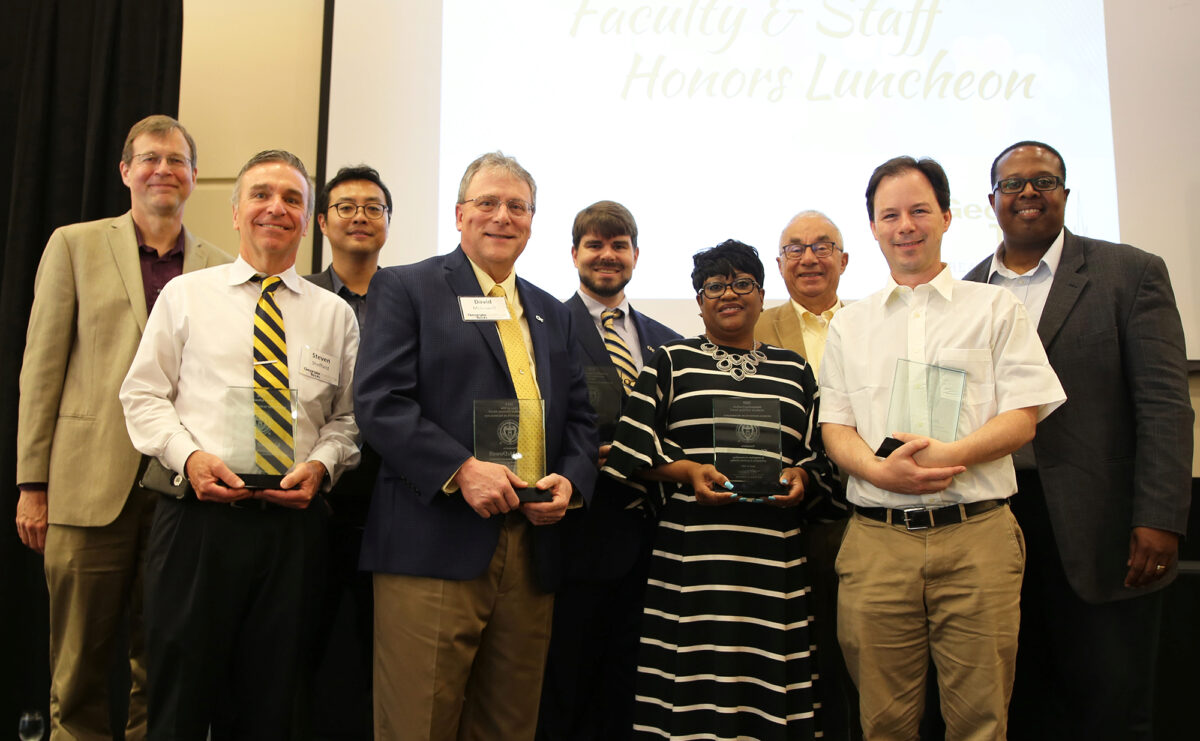 Craig Forest and Ray Vito- Georgia Tech Curriculum Innovation, which recognizes those faculty members who increase student learning outside the traditional curriculum and help Georgia Tech achieve its strategic goal of graduating global citizens who can contribute to all sectors of society. 
Glenda Johnson- Georgia Tech Outstanding Graduate Academic Advising, presented annually to one staff member who has rendered outstanding performance in graduate student academic advising.
Seung Woo Lee- Georgia Tech Sigma Xi Young Faculty, given to faculty of rank no higher than Assistant Professor or equivalent. Recognizes outstanding research achievements, as evidenced by publications, program development results and other research contributions.
David MacNair- Georgia Tech Innovation & Excellence in Laboratory Instruction, awards those faculty members who have excelled in teaching in the laboratory. 
David McDowell- Georgia Tech Class of 1934 Distinguished Professor, recognizes sustained outstanding achievement in teaching, research and service and is the highest award given to a faculty member.
Steven Sheffield- Georgia Tech Partnership, celebrates staff who cultivate mutually beneficial partnerships at the international, national, or local levels. Nominees seek new partnerships while leveraging existing ones. 
Suresh Sitaraman- GWW Zeigler Outstanding Educator, created in 1999 to recognize an outstanding educator among the academic faculty of the Woodruff School at Georgia Tech.
Todd Sulchek- Outstanding Undergrad Research Mentor, recognizes faculty who have had sustained outstanding achievement in mentoring undergraduates in research activities. Given to one junior and one senior member of the faculty.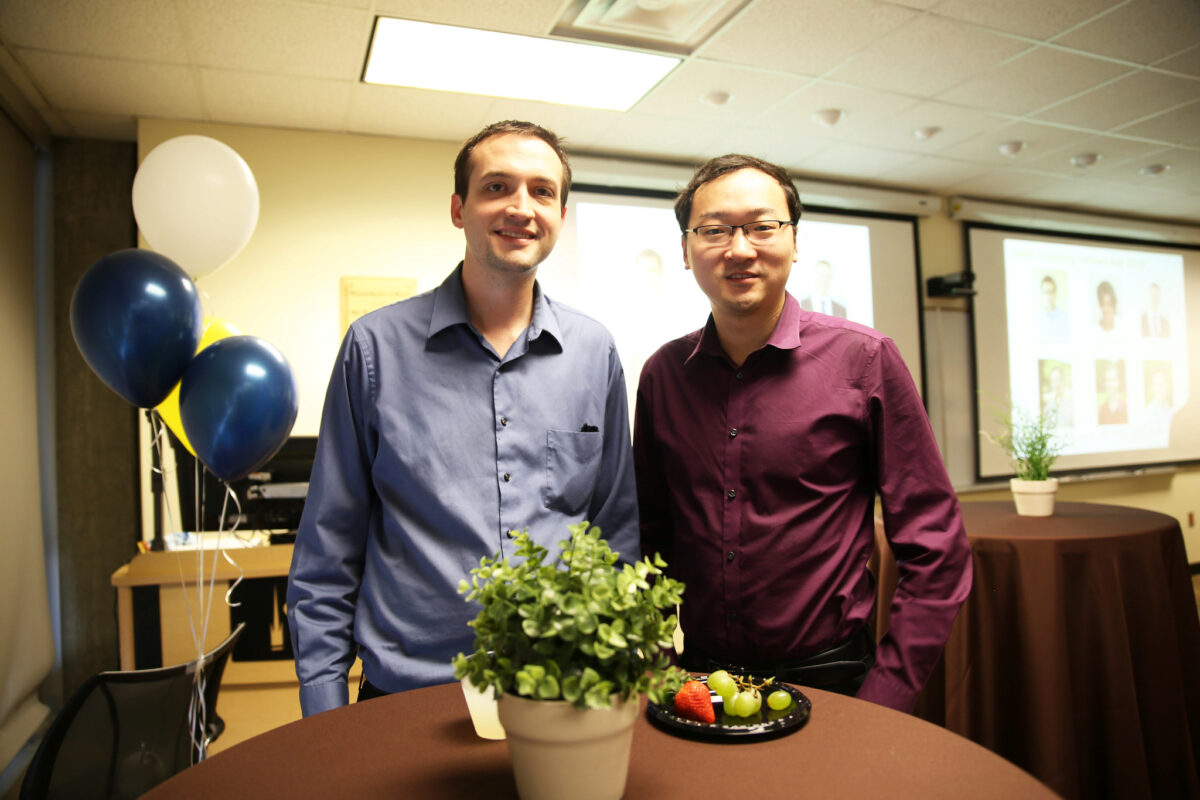 George W. Woodruff Teaching Fellows, Fall 2019
Costas Arvanitis
Tequila Harris
Dan Kotlyar
David Smith
Aaron Young
Ye Zhao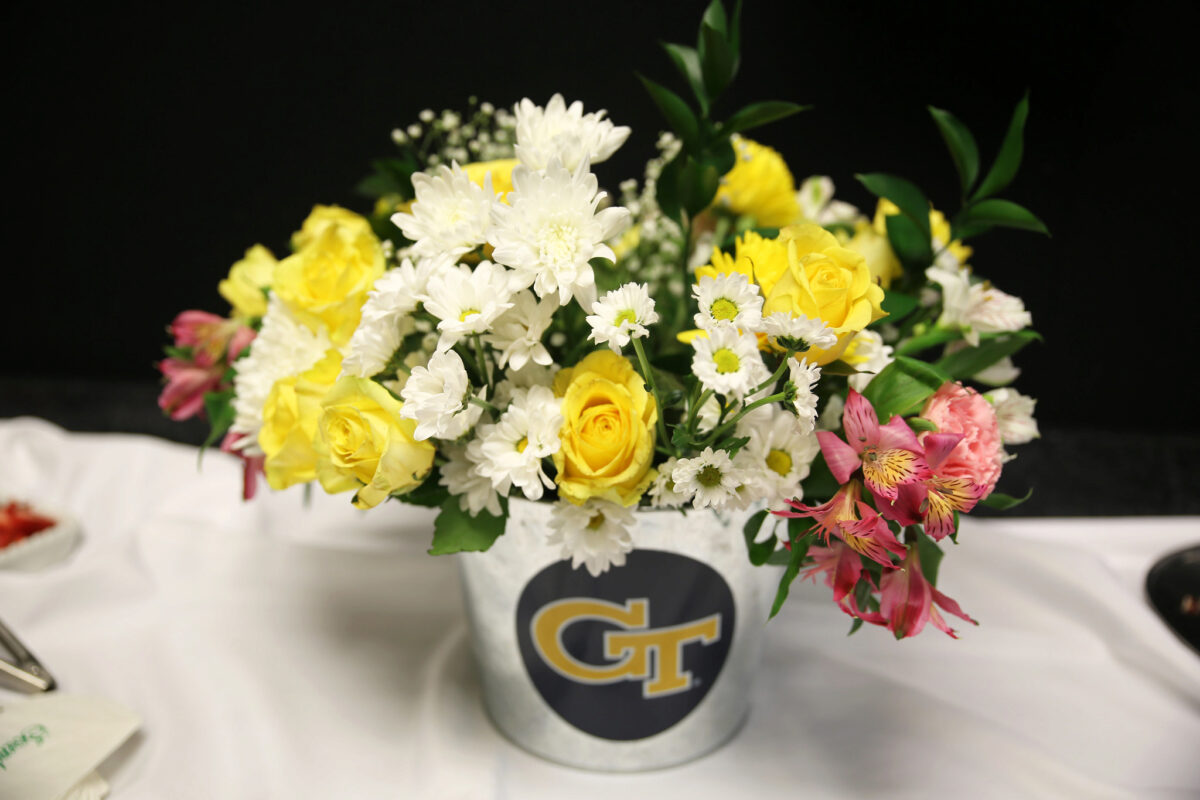 Faculty Research Awards
Anna Erickson- Department of Energy NNSA Award: $25 million award will support nuclear nonproliferation research and development as well as education

Shannon Yee- 2019 Office of Naval Research Young Investigator Program and $13.5 Million Gates Foundation Award for Reinvent Toilet Challenge

Aaron Young- 2019 NIH Young Investigator Award for robotic exoskeleton research

Seung Woo Lee - 2018 NASA Early Career Award Winner for battery research

Matthew McDowell- 2018 NASA Early Career Award Winner for battery research and Sloan Fellowship

Kate Fu- NSF Faculty Early Career Award for research on cognitive bias in design

Marta Hatzell- NSF Faculty Early Career Award for research on development of technology that transforms air into fertilizer using only the sun as the source of energy

Tequila Harris- L.E. Scriven Young Investigator Award for achievements in continuous liquid film coating science and technology